Theme Park Bits: Two Disney Mainstays Finally Close For 'Frozen,' Plus 'Bill & Ted' And 'Finding Nemo'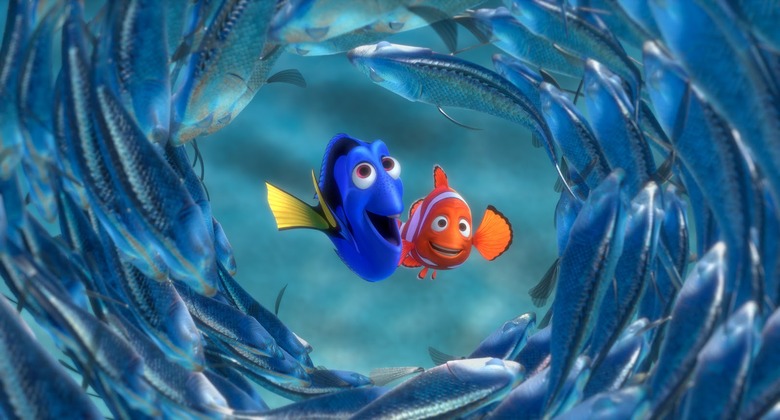 Frozen is taking over Disney parks, and old rides have to close in order to make room for the new stuff. Read about that and much more in this edition of Theme Park Bits.
Universal Studios is planning their biggest park yet in Beijing.
The Studio Backlot Tour at Disney's Hollywood Studios has closed.
The Finding Nemo Submarine Voyage has reopened at Disneyland.
Watch the final ride on Maelstrom, which is being replaced by Frozen.
The Bill & Ted component of Horror Nights may be in the past.
Universal Studios already has four locations across the globe: two in America and two in Asia. Now, a third one is coming to Asia and if all goes to plan, it'll be the biggest one yet. Deadline reports after over a decade of back and forth, the Chinese government has finally approved a $3.27 billion grant to built a brand new Universal Studios in Beijing. It'll have Harry Potter and Transformers rides and much more. Read further details at that link.
One of the oldest attractions at Walt Disney World's Hollywood Studio is the Studio Backlot Tour, a kind of version of the Universal Tram tour. If you've never been on it, however, you're now out of luck. It closed two weeks ago to open up space for this winter's seasonal Frozen expansion and other things moving ahead after Frozen closes. Read more at Disney Digital Files.
Several months back, the Finding Nemo Submarine Voyage at Disneyland was closed. At first, fans thought this might be the first step in creating a Star Wars land. However, it soon became obvious this was just a normal renovation. That renovation is now complete and the Finding Nemo ride is once again open. Read more at the Disney Parks blog.
On October 5, the Maelstrom ride in the Norway pavilion at Disney's Epcot Center closed forever. Most considered it a pretty good ride considering its location but it was closed to be converted into a similar, but Frozen themed, ride. It'll be the first Frozen ride at any Disney location. Below, Inside the Magic captured the final ride ever on the Maelstrom.
As fans flood into Universal Horror Nights in Hollywood, one big omission from previous years is the live Bill & Ted show. According to Inside Universal, it's unlikely to return, having been replaced by another maze. However, it's still open in Orlando so there is a change it'll come back. Personally, I say good riddance as the event was always cringe-inducing and unfunny. But maybe a year off will create room for improvement.