Sequel Bits: 'The Lego Movie 2,' 'Ghostbusters 3,' 'Vacation,' 'The Woman In Black,' 'Now You See Me 2'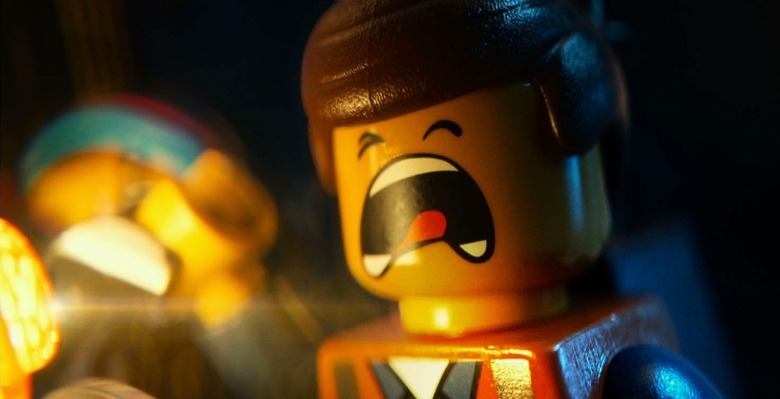 When the Lego Batman movie was announced last week, we found that it had taken over the release window previously set for The Lego Movie 2. Now, alongside all those other DC Comics and Harry Potter spin-off movies announced or confirmed by Warner Bros. this morning, we have confirmation that The Lego Movie 2 is still happening, and we have a general release window. In addition, read about the following items:
Gillian Anderson issues a call to Paul Feig to be cast in Ghostbusters,
The Vacation sequel/reboot will have a Freaks and Geeks mini-reunion,
There's a second Woman in Black – Angel of Death teaser,
And one of Ellen's regular guests scores a Magic Mike XXL role.
In the giant list of films announced or confirmed by Warner Bros. this morning, there was The Lego Movie 2. The company announced that the sequel will hit in 2018. There is no writer or director announced; at this point we don't know if the script that was planned to be used for the Chris McKay-directed sequel will still be in play. In addition to taking the original Lego Movie 2 release window in 2017, Lego Batman also stole McKay as director. So WB will announce the creative team for the proper Lego sequel in the future.
***
Gillian Anderson established her genre creed right off the bat with her starring role in The X-Files. Now she's out promoting the sci-fi novel she co-wrote with Jeff Rovin, 'A Vision of Fire,' and participated in a Reddit AMA talking about the book, The X-Files, and other topics. Someone mentioned the new Ghostbusters film that Paul Feig is assembling with a team of female characters, and Anderson was immediately excited about the idea. Bold text is hers:
OH MY GOD, I just looked it up online. Paul Feig, cast me now! Start a Twitter petition! I'm free!!!!! I'm free I'm free and I'm funny, goddamnit!
***
Speaking of Paul Feig, his old show Freaks and Geeks is still finding new fans. And some of those fans might be surprised to see a chunk of the F&G cast back together in a new comedy next year.
John Francis Daley played Sam Weir on Freaks and Geeks, then became a screenwriter working with partner Jonathan Goldstein on films like Horrible Bosses and The Incredible Burt Wonderstone. Now the pair is directing Vacation. Daley talked to Vulture about plans for a mini-F&G reunion via cameos in Vacation. He said:
I don't know if anyone even knows this yet, but Samm Levine, and it's looking like Martin Starr, will also be in the film. ... I don't know if they've been confirmed yet in the cast, but it's looking really good. I just wanted a chance to get the three geeks [from Freaks and Geeks] back together, in the same project.
Vacation is set for release on October 9 2015.
***
Here's a second teaser for The Woman in Black – Angel of Death, which acts as a sequel (or a second anthology chapter, really) to the 2012 film starring Daniel Radcliffe. From Hammer's YouTube channel:
The Woman in Black – Angel of Death opens in 2015.
England, 1941 With London in the midst of the blitz, two teachers evacuate a group of schoolchildren to the abandoned Eel Marsh House. Seeking safety from the bombs in the remote coastal location, the group instead find themselves facing an evil far more frightening when their arrival awakens the Woman in Black.
***
Ellen occasionally has scripted comedy bits wherein her "gardener" Nick (really comedian Billy Reilich) takes his shirt off while doing some menial task, to the delight of Ellen's audience. Today's bit involved a bit of apple-picking that was interrupted from a call from Channing Tatum, offering Reilich a role in Magic Mike XXL. FilmDrunk points us to the video: