Watch A Video Detailing The Post-Production On 'Gone Girl'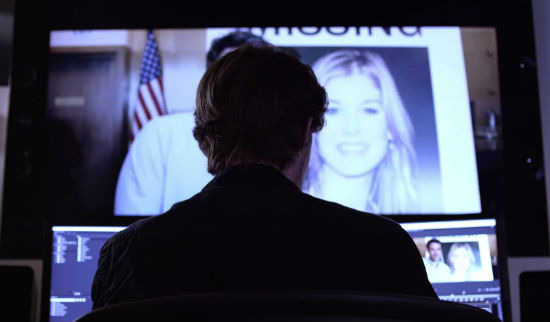 When the cameras turn off, a movie isn't even close to finished. These days, post-production is just as important, if not more so, than principal photography. Yes, capturing the images and performances are absolutely crucial to a film. But figuring out the pacing, making the story cohesive, adding emotion with music, depth with effects, are what really make a movie a movie.
David Fincher's Gone Girl is no different. Fincher and director of photography Jeff Cronenweth captured stunning images on the Red Epic Dragon 6K camera but when that was done, the editors, led by Kirk Baxter, took over. For Gone Girl, they used a new workflow that blurred the line between digital effects and editing in a way that's pretty new and unique. Check out a video about the Gone Girl editing and post-production below.
Thanks to Adobe Creative Cloud for this great video. It's a little biased, being from the company who made the software — ok, it's really a commercial for Adobe's software — but it's pretty rare to get a glimpse at this point of the process.
Here's the description of the video:
Two-time Academy-winning editor Kirk Baxter, ACE, discusses how Premiere Pro and other Adobe apps like After Effects give him a powerful editing and post-production toolset. See how the tight integration of Adobe video apps helped Baxter and team turn the raw footage of David Fincher's thriller Gone Girl into a polished motion picture. LEARN MORE: bit.ly/1pS3LlD
And if you haven't seen Gone Girl yet, we recommend you do that. Here's the official info:
GONE GIRL – directed by David Fincher and based upon the global bestseller by Gillian Flynn – unearths the secrets at the heart of a modern marriage. On the occasion of his fifth wedding anniversary, Nick Dunne (Ben Affleck) reports that his beautiful wife, Amy (Rosamund Pike), has gone missing. Under pressure from the police and a growing media frenzy, Nick's portrait of a blissful union begins to crumble. Soon his lies, deceits and strange behavior have everyone asking the same dark question: Did Nick Dunne kill his wife?