'Set Fire To The Stars' Trailer: Elijah Wood Watches Over Dylan Thomas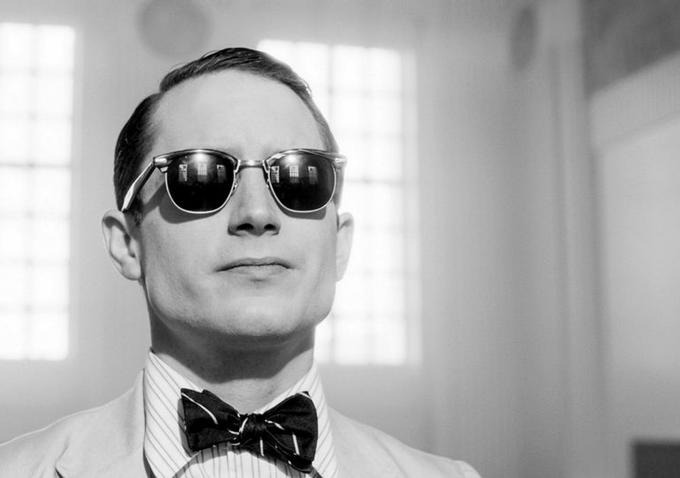 "How much trouble can one poet be?" Quite a lot, perhaps. In Set Fire to the Stars, Elijah Wood plays John M. Brinnin, an American poet and critic who has the task of coordinating the first trip to the US undertaken by poet Dylan Thomas. Played by Celyn Jones, Thomas turns out to be, as his reputation suggests, larger than life, and a difficult personality to manage. Brinnin is tested as he tries to keep Thomas on track. See the Set Fire to the Stars trailer below.
Set Fire to the Stars trailer
Sure, there's a bit of Get Him to the Greek here, but this looks like it could be a two-hander road movie that lives up to the early positive buzz that came out of the Edinburgh Film Festival. The black and white photography and general tone of this trailer make me want to program Set Fire to the Stars with Jim Jarmusch's Down by Law.
Andy Goddard (Downton Abbey) directed, with the film's script from Goddard and co-star Celyn Jones. Chris Seager takes credit for the black and white cinematography, and the film's score is from Welsh musician Gruff Rhys. Kelly Reilly, Steven Mackintosh, and Shirley Henderson also appear.
Trailer via The Guardian. Set Fire to the Stars opens on November 7 in the UK.
An aspiring poet in 1950s New York has his ordered world shaken when he embarks on a week-long retreat to save his hell raising hero, Dylan Thomas.