Finally: Marvel Announces The Dancing Groot Toy We've All Been Waiting For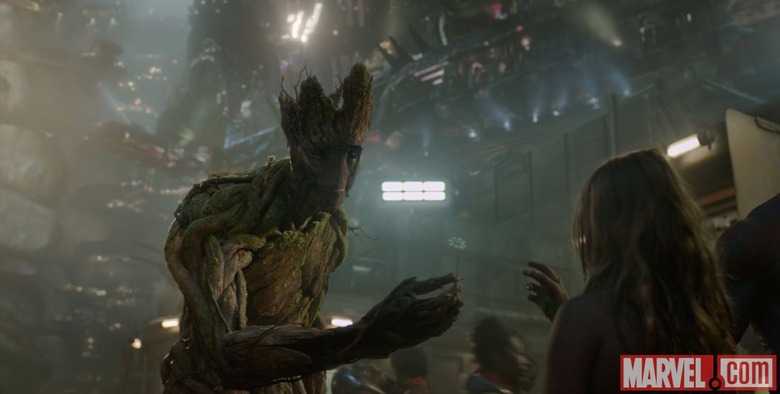 At long last, our prayers have been heard. Marvel Entertainment has confirmed that an officially licensed dancing baby Groot toy is heading to stores just in time for Christmas (or the year-end gift-giving event of your choice). And we're not talking about another bobblehead or model kit. This one is the one fans have been clamoring for ever since Guardians of the Galaxy grooved its way into our hearts this summer.
Hit the jump for details on the official dancing baby Groot toy.
The dancing baby Groot toy became a must-have before it even properly existed. Even I was eager to get my hands on one, and I almost never buy toys or collectibles. However, Marvel was playing hard-to-get. Sure, plenty of enterprising Etsy sellers were eager to offer up their own versions, but the officially licensed toys like the Funko bobblehead or the Dragon Models kit weren't quite cutting it.
While this one doesn't exactly replicate the smooth moves of director James Gunn, it comes close enough. See the scene from the film below.
No wonder the Guardians of the Galaxy became such good friends by the end of the movie. Who could possibly resist the charms of a tiny sapling jamming out to '80s pop? Not them, not me, and — no doubt to Marvel's unending glee — not the millions of consumers who'll be buying one of these trees to put under their own trees this Christmas.