This Week In Trailers: Magical Universe, Björk: Biophilia Live, Layover, Sacro GRA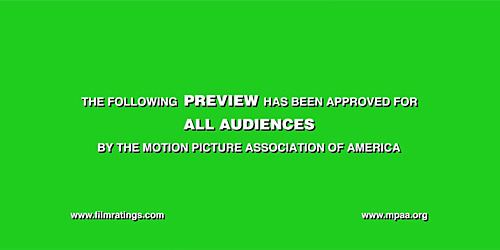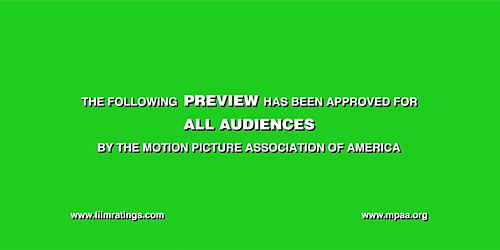 Trailers are an under-appreciated art form insofar that many times they're seen as vehicles for showing footage, explaining films away, or showing their hand about what moviegoers can expect. Foreign, domestic, independent, big budget: What better way to hone your skills as a thoughtful moviegoer than by deconstructing these little pieces of advertising? This week we get all kinds of Björk'd, revisit one weird road in Italy, spend the night with a Parisian, and wonder what in the world drives some people's creative mojo.
Björk: Biophilia Live Trailer
I would not put this here if not for Strickland.
This concert film, co-directed by Nick Fenton and Peter Strickland, has some of the heavy lifting by the mind behind one of the more unsettling and enveloping movies of recent memory, Berberian Sound Studio, in Strickland. This is obviously a departure from the nuanced and intense narrative that Berberian was but that just makes this choice all the more curious. Not a traditional Björk myself, but coming at this as a fan of Dancer in the Dark and some singles, this trailer simply shines in how well it seems to represent its vibe. Yes, her sound isn't for everyone but artistry abounds here.
Magical Universe Trailer
First of all, I think the narrator needs a kick in the ass. I get where they're going with things but the tone is completely unnecessary and turns this into something it doesn't need to be.
The thing about this documentary, however, from filmmaker Jeremy Workman is that this is really strange and the angle at which they're going at selling this starts on the wrong note. However, it's getting included because it succeeds in spite of itself. The content is just that compelling. I don't know why we don't start with this eccentric hermit's notebooks and draw some kinds of parallels to the notebooks left by John Doe in Se7en and somehow pivot on that while showing this guy's gentle nature. I digress, though. This really is a great trailer in establishing why in the world why we should care in the first place and not treat him like the town crazy. It has one of the best examples, as well, in recent memory about why it helps to pepper a trailer with a slide of the festivals you've played at, and various pull-quotes that shore up the foundation. The subject matter is genuinely obtuse and a little strange but what better way to assure the rest of us that the movie is not going to be an off-the-rails portrait of a near serial killer than by killing us with comfort.
Sacro GRA Trailer
I talked
about this documentary over a year ago
but it has stayed with me for some time.
I don't know why a documentary about some people who live on what seems to be equivalent of Detroit's 8 Mile is so damn interesting but this trailer does the job once more. Director Gianfranco Rosi makes a great case why this is such a great example of a slice-of-life cinema that is all but gone from view from the multiplex. The very same things that I loved about the first trailer are still on display here, making it an absolute must-see if only to understand the many facets of an enclave that seems to breed unique individuals. From strapped up dudes in ambulances asking, genuinely, if they'll be OK to go into work the next day to fire breathers standing on the side of the road there is zero narrative structure here. And I'm absolutely OK with that. I'm kind of enthralled, actually. There are countless disparate moments that defy any kind of comprehension but there is a special, ephemeral glue that keeps everything together. It dares you to seek it out. It wants you to bear witness to its oddness. I have no other choice but to comply.
Layover Trailer
I started my week not knowing anything about director Joshua Caldwell.
One of the benefits of writing for a film site like /Film is that you can get exposed to movies you haven't heard about before and
. I don't know if it was the premise or the alluring wiles of Nathalie Fay's dimple, but I'm completely enamored with this trailer. The premise seems deceptively simple but it's filled with these moments that appear to have some weight to them. Whether it's because the way scenes seem rooted in a reality that isn't masked through meticulous set dressing or the way we glide in and out of the moments we're presented, this little indie that could wins on charm. That's more than enough in a world clogged by hysterics and overacting. Even though our motorcycle Don Juan by way of Paris looks and moves like a movie cliche with his dashing good looks and even better lines, all is forgiven if only because, again, of Fay's simple charm.
Nota bene: If you have any suggestions of trailers to possibly be included in this column, even have a trailer of your own to pitch, please let me know by sending me a note at Christopher_Stipp@yahoo.com or look me up via Twitter at @Stipp
In case you missed them, here are the other trailers we covered at /Film this week:
Powers Trailer – Embarrassingly, and needlessly, bombastic.
Citizenfour Trailer – Exciting.
Tomorrowland Teaser Trailer - Mysterious, yet intriguing.
Goodbye to Language Trailer – I'm entranced by the entire presentation.
Set Fire to the Stars Trailer - Doesn't really connect.
Why Don't You Play In Hell? Trailer – No idea what's happening here but I like it.
Foxcatcher Trailer - Frighteningly good.
Miss Meadows Trailer – It's trying too hard. No thanks.
Dying of the Light Trailer - Pass.
In the Heart of the Sea Trailer - Not sure of the effect this was going for but it completely was lost on me.
The Man vs. The Machine Trailer - Certainly delivers on the promise that it's going to define what is. As a non chess player even I'm interested.
Unbroken Trailer – Oscar seems to be the one needful thing on this trailer's agenda.