'Uncle Buck' TV Series Gets Disapproval Of John Hughes And John Candy Families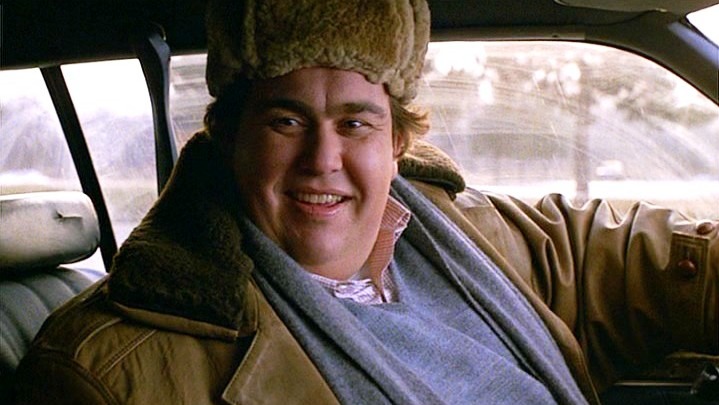 TV networks may want to start checking with filmmakers before rushing ahead to remake their works. Earlier this week, a Say Anything... TV series was announced and then swiftly scrapped when Say Anything... movie director Cameron Crowe objected loudly and publicly. Now it's possible ABC's planned Uncle Buck reboot could meet the same fate.
While neither director John Hughes nor star John Candy are alive to offer their opinions on the project, their families are speaking up on their behalf. And long story short, they are not at all happy. Hit the jump to read their comments.
Disappointment has been expressed by both the John Hughes and John Candy families over the conduct and decision by the ABC Network and Universal Television to develop a comedy series based on the feature film Uncle Buck. Rather than either entity proving advance information to the Estates, the families learned of the project's potential via the media.
The families feel a strong attachment to the original film which symbolized the great and unique collaboration between Hughes and Candy. Recalling that the director was displeased with first Uncle Buck TV show effort which failed on CBS in 1990, it is well expected that he would not be supportive of this current attempt.
One of Crowe's big gripes the Say Anything... TV series was that no one had bothered to tell him about the upcoming project before he learned about it in the trades. It seems ABC made a similar blunder here. In that case, as in this one, the studio wasn't legally obligated to get the filmmaker's approval beforehand. Still, it's considered good form to key people involved with the original up to speed — partly due to common courtesy, and also presumably to avoid awkward situations like these.
In the case of the earlier 1990 Uncle Buck TV show, it seems Hughes was right to disapprove. As Peter pointed out, the sitcom was not very good. Given that experience, it's not surprising that the Hughes family believes he would not have been on board with this one.
Whether the Hughes and Candy families' statement will have the same impact Crowe's did is unclear. In that case, it was a director talking about his own work; in this case, the people issuing the complaint are one degree removed from the original project. Besides, even if they were around there's no guarantee ABC would have listened. NBC's planned Murder, She Wrote remake proceeded even after Angela Lansbury blasted it, though it ultimately stalled for other reasons.
Assuming it still goes forward, the new Uncle Buck TV series is being written by Steven Cragg and Brian Bradley, and like the movie will center on an slovenly man-child tasked with watching his brother's kids. Will Packer is executive producing he multi-cam series.