Netflix 4K Ultra HD Content Will Cost You $3 Extra Monthly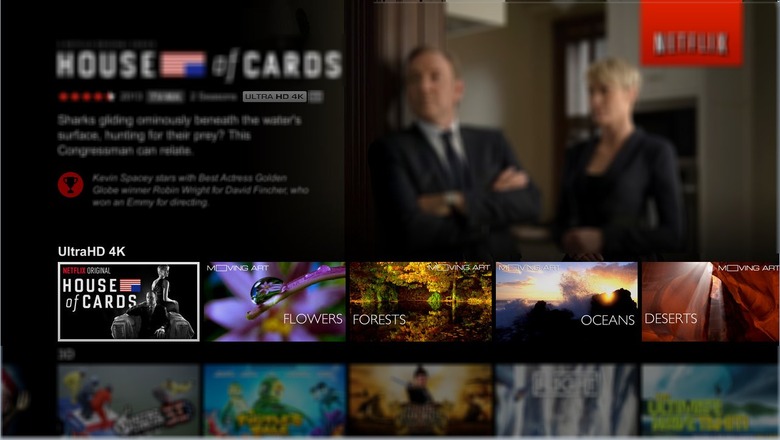 I'm not suite sure I understand the point of 4K televisions unless you're buying a huge tv. I've read studies that claim that if you're sitting on a couch at proper distance you would not be able to perceive the difference between a 60 inch 2K television and a 60 inch 4k television. Of course, if you visit a retailer and check out a 4K television, you're standing much closer and can notice the difference — but who views their television at that distance? Also, a lot of content (movies and television) is only mastered (fx and such) in 2K, and there really isn't a great 4K distribution system in place yet (maybe thats a piece of what Apple is planning with their television?). /rant, moving on...
Netflix is one of the few ways you can get "ultra HD" content for your 4K television, and now the streaming service is raising the price for anyone who wants this option. Find out more about the netflix 4k plan change, after the jump.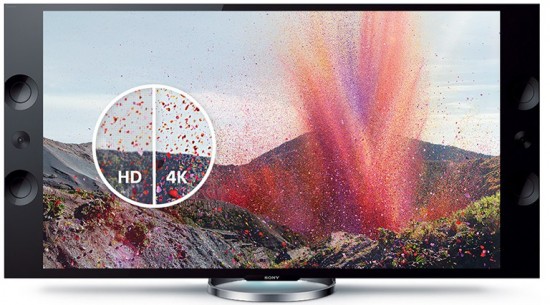 New Netflix members who want access to Netflix's limited Ultra HD offerings must sign up for the "family" plan, which runs $11.99 monthly. The Netflix "Family" plan also allows simultaneous streaming of up to four programs. The 4K content was previously available for all members with a compatible 4K device with a properly set-up set-top box and a fast enough internet connection (a consistent minimum of 15Mbps of broadband speed) with their standard plan, which now runs $8.99 per month for new customers. That plan also allows for two HD streams at once.
Apparently producing and acquiring 4K content costs more that conventional HD content, which is why the company has "repositioned Ultra HD as a premium offering." A Netflix spokesman said the following:
"We decided to move 4K UHD video into our four-stream plan for new members who sign up and care about the highest-quality video Netflix offers. We have a modest and growing catalog of titles in 4K, including 'House of Cards,' 'Breaking Bad,' 'The Blacklist' and a slate of upcoming Netflix original series."
The new Ultra HD price went into effect on August 12th 2014, which went virtually unnoticed. Early adopters who were streaming Ultra HD content through their Netflix accounts prior to that date will be grandfathered into the cheaper plan indefinitely.