Listen To Bill Murray's Excellent Hour-Long Interview On 'The Howard Stern Show'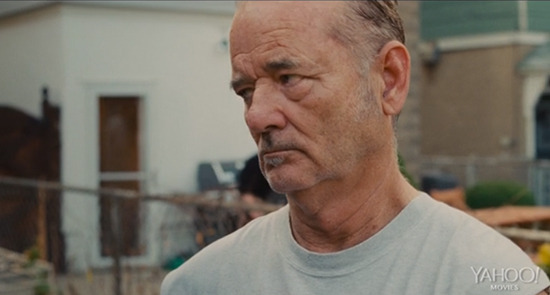 Howard Stern has built a career out of getting people to talk, and this week he had a great hour-long conversation with Bill Murray. The actor is famous for being difficult to pin down for a role, with only an elusive 1-800 number as the means to contact him, and status as almost an urban legend who will crash your wedding or karaoke party if the spirit moves him to do so.
Murray is far more restrained and thoughtful in conversation than his public image might suggest, and this talk with Stern is a wide-ranging discussion about life and work. Murray goes into his days on Saturday Night Live, his unorthodox working methods, his approach to fame and living partially in the public eye, and many other topics. You can listen to the full Bill Murray Howard Stern interview below.
You've probably read quotes from Murray about some of these films before — Groundhog Day, Stripes, Ghostbusters, and many more — but there's a lot to be said for hearing Murray speak about it directly. He talks, too, about other films that he might have been in, and relates a really great anecdote about a conversation with Roger Ebert, who had given Murray some pretty tough notes early in his big-screen career.
Murray is promoting St. Vincent, in which he stars as a crotchety old guy who is pulled into the lives of his new next-door neighbors, a single mother (Melissa McCarthy) and her young son (Jaeden Lieberher).
A young boy whose parents just divorced finds an unlikely friend and mentor in the misanthropic, bawdy, hedonistic, war veteran who lives next door.
Thanks to The Playlist for pointing out this embed.