Sequel Bits: Magic Mike XXL, Star Trek 3, The Incredibles 2, Ted 2: Raging Bear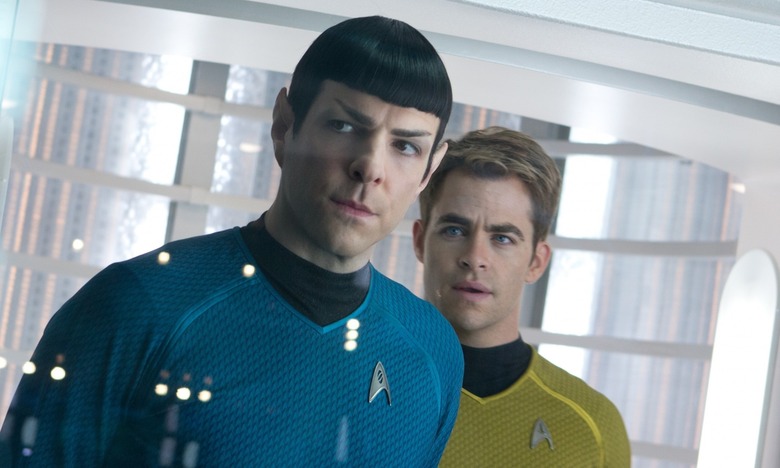 In today's edition of Sequel Bits:
Stephen 'tWitch' Boss has joined the cast of Magic Mike XXL.
Bruce Greenwood talks possible Star Trek 3 return.
Brad Bird talks about how The Incredibles 2 is progressing.
John Cho says Bob Orci is "going to blow people away" with Star Trek 3
All this and more, after the jump.
Stephen 'tWitch' Boss, the dancer and actor best known for his appearances in the Step Up franchise, has joined the cast of Magic Mike XXL. tWitch announced his involvement in the upcoming sequel while appearing on The Ellen DeGeneres Show, which you can watch above. Boss suggested that he might be playing a stripper, and while he's "not nervous" about "wearing less" he is nervous about "getting waxed". No more information about his role was revealed.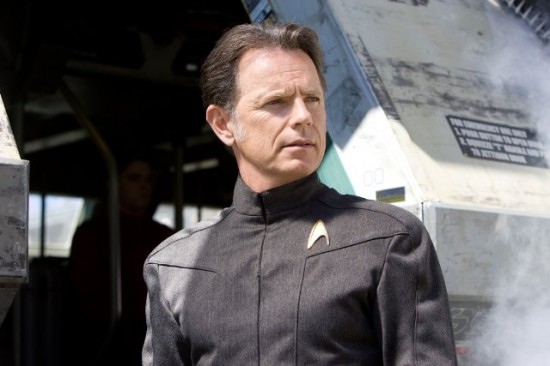 Bruce Greenwood played Christopher Pike in JJ Abrams' Star Trek and Star Trek Into Darkness and is interested in coming back for the third film, which will be directed by Roberto Orci. Of course, if you've seen the last Trek film than you know the fate of Pike, but that doesn't mean he's down and out (remember, Khan's blood revived Kirk so sadly anything is possible). Greenwood talked to TrekMovie:
I was gutted. I was gutted. ... I understand why they did it. And I think it was a good idea. I think it provided Kirk some real pain to generate the revenge he had to learn to grow out of.
When asked if there was any room for a return in the third installment of the rebooted series, Greenwood said:
Well I think there is always room. But if they did bring him back, it is how they bring him back. If you bring him back as a memory, then at least you still serve a death as a death. So, you don't want to give him a dose of Khan's blood and have him bounding back into the room. Because the next time somebody dies it doesn't really mean anything.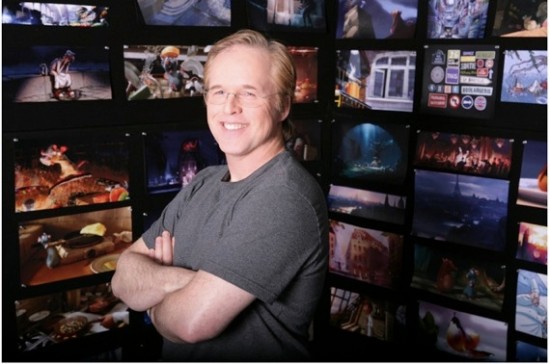 Meanwhile, my friend Frosty is at New York Comic Con and briefly got a chance to talk to Brad Bird about The Incredibles 2. Here is what Frosty learned:
Walked out of press room with Brad Bird. Says he is writing THE INCREDIBLES 2 and hopes script is good enough that they would want 2 make it

— Steven Weintraub (@colliderfrosty) October 9, 2014
So the script is in progress but with I'm sure Bird's time is more invested in finishing Tomorrowland for Disney at the moment.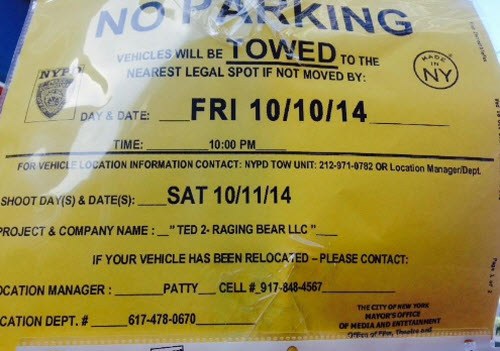 Earlier this week, we told you that Ted 2 was looking for Los Angeles extras to take part in a scene that will take place at a recreation of San Diego Comic Con. Well turns out the production will also be filming at New York Comic Con this weekend to get some shots with a larger scope. Filming permits with the company name TED 2 – Raging Bear have been spotted outside the Javits Center in NYC. Shooting is scheduled to happen outside New York Comic Con on Saturday. No word on if Mark Wahlberg or Amanda Seyfried will be filming scenes on location or not. Also is the Raging Bear subtitle a fun working title or will it be on the final film?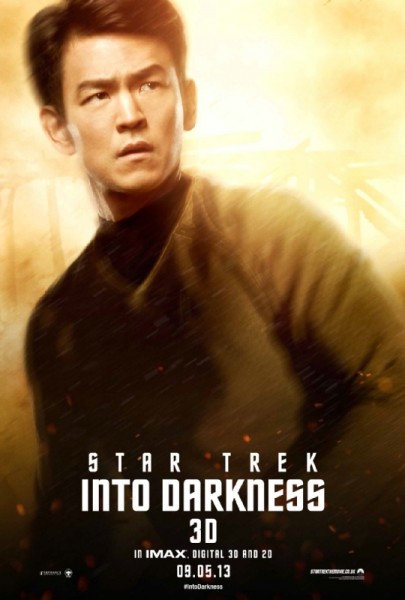 John Cho did a Reddit AMA and was asked about reprising his role as Sulu in Bob Orci's upcoming Star Trek sequel. Here is what he said:
Feklhr: Do you know anything about STAR TREK 3. And What do you think of Bob Orci directing?
OfficialJohnCho: I'm absolutely confident in Bob. No one knows these characters better than Bob. And no one knows the Star Trek universe better than Bob. I think he's going to blow people away. And I don't know anything about Star Trek 3.
I'm guessing I'm in it? I just went in for a costume fitting
WBASTH: Does Simon Pegg bring cornettos to the Star Trek set?
OfficialJohnCho: No, but I'll request them. Primarily Simon Pegg brings good vibes.
Velorium_Camper 2: What's the coolest thing you've collected while on the set of a movie/tv show?
OfficialJohnCho: I don't have a phaser. I tried and they socked it out of my hand. I like to collect blueprints and then frame them. Those are my souvenirs. Blueprints of the set.
shivan21: Do you think you can say "oh, my" convincingly enough?
OfficialJohnCho: I can... No, I can't say it convincingly enough. Only one man can. I find George to be fascinating. First of all, I know George and have been familiar with him for all my life. I also find it amazing that he has moved past being an actor and has become an American cultural icon. It's pretty crazy. But people who've never seen Star Trek know who George Takei is, and if you say "Oh, my" you know it's the dude from Star Trek.
seismicor Hi. Were you given any tips from George Takei prior to making first Star Trek?
OfficialJohnCho: You know, he was just very encouraging with me, because I was very very nervous, and he had put in a good word to JJ on my behalf. And I didn't know that. And it meant the world to me that he approved of my casting. When we had lunch together, I asked him to lunch after I got the role and before we started shooting, and he also – one thing he reminded me of was sort of the Gene Roddenberry's vision for a peaceful world, and what his goals were via the show, and it was good to be reminded of that from George.