Ron Howard's 'Inferno' Delayed To 2016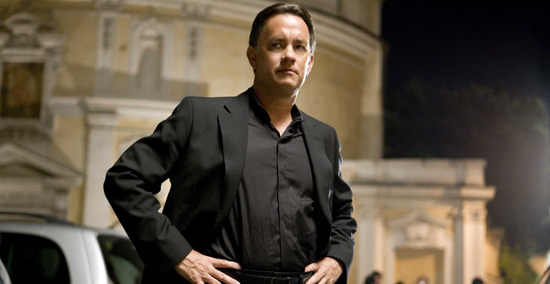 Ron Howard just felt a Force push. Howard is prepping Inferno for an April 2015 shoot; it will be his third film based on a Dan Brown novel. Tom Hanks will once again star as Professor Robert Langdon in the adaptation of Brown's 2013 novel. But the film was scheduled to be released in December 2015.
And while there is no doubt that an audience made up of all your parents and extended family will show up for Inferno, Sony doesn't want to compete with Star Wars Episode VII, which is scheduled to be released on the same day Inferno was planning to hit theaters. And so Sony has wisely decided to push the film into 2016.
Instead of December 18, 2015, Inferno will now be in theaters October 14, 2016. (Via ComingSoon.)
Given the April start date for the film, this might have more than one good effect. Howard can work fast, but getting Inferno in the can in eight months seemed like a zippy turnaround time. Now Howard and the producers will have a lot more time to finish the movie.
In the heart of Italy, Harvard professor of symbology Robert Langdon is drawn into a harrowing world centered on one of history's most enduring and mysterious literary masterpieces... Dante's Inferno. Against this backdrop, Langdon battles a chilling adversary and grapples with an ingenious riddle that pulls him into a landscape of classic art, secret passageways, and futuristic science. Drawing from Dante's dark epic poem, Langdon races to find answers and decide whom to trust... before the world is irrevocably altered.