'In The Heat Of The Night' TV Series Coming From 'The Help' Director Tate Taylor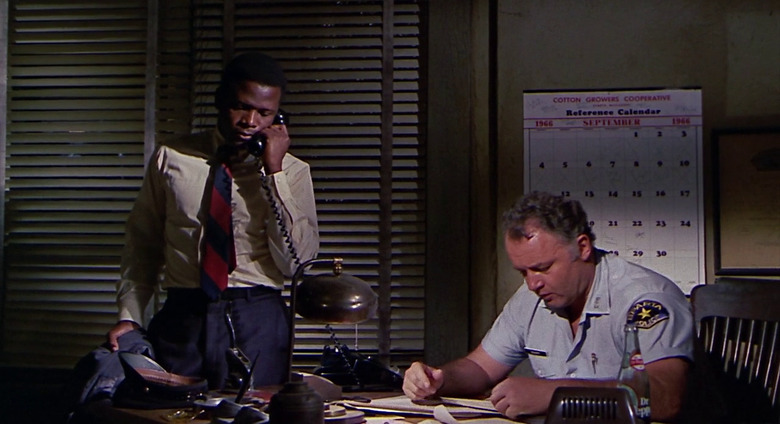 At some point, it's probably going to become easier to name the classic movies that haven't been turned into TV shows than the ones that have. The latest big-screen property to transition to the small-screen is In the Heat of the Night, the 1967 drama starring Sidney Poitier and Rod Steiger. Well... at least it's not another '80s comedy? (And it's not the first time this film has spawned a TV series.)
Showtime has picked up a new In the Heat of the Night series from Tate Taylor, who previously tackled Southern race relations with The Help. Hit the jump for more details on the In the Heat of the Night TV series.
Directed by Norman Jewison, the Civil Rights-era film starred Potier as a police detective investigating a murder in a small Mississippi state, and butting heads with the local police chief played by Steiger. Jewison's picture earned five Academy Awards, including ones for Best Picture and Best Actor (for Steiger). It spawned two film sequels and a TV series than ran from 1988 to 1994.
Like the original movie, Taylor's In the Heat of the Night series will explore character and race in Mississippi, but it will be set in the present day instead of the '60s. More specific story details have not been revealed, but there's no doubting that the topic is still very relevant. Taylor is writing at least two of the scripts and will direct if the project proceeds. His last film was the James Brown biopic Get On Up, also set in the South.
While In the Heat of the Night is a more highbrow property than, say, Uncle Buck or Problem Child, it similarly fits right into television's current obsession with building new shows from old films. Technically, there should be no reason Taylor couldn't make a Southern drama without labeling it an In the Heat of the Night TV series, but execs seem to believe a familiar brand name gives any project a leg up.