'Bad Turn Worse' Trailer: Mark Pellegrino Indulges His Evil Side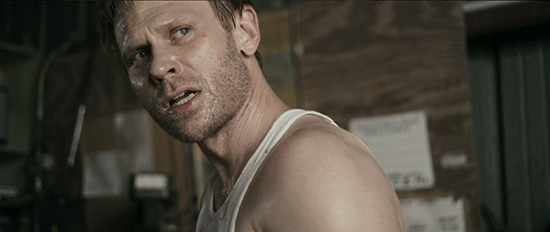 This new trailer for Bad Turn Worse opens with a reference to crime fiction writer Jim Thompson, and the reference to the guy who wrote The Getaway and The Killer Inside Me sets the tone for a story that indeed seems to go deep into dark territory. There are a few kids (Jeremy Allen White, Logan Huffman, and Mackenzie Davis) and one very bad man played with grinning malice by Mark Pellegrino. Put those people together with the lure of easy illicit money and things get really messy. Check out the excellent new Bad Turn Worse trailer below.
Bad Turn Worse (formerly called We Gotta Get Out of This Place) will be in theaters and on iTunes and VOD on November 14. Apple has the trailer.
After a weekend of partying with stolen money, three Texas teens (Jeremy Allen White, Logan Huffman, and Mackenzie Davis) find themselves indebted to a sociopathic criminal named Giff (Mark Pellegrino in a breakout performance). To pay their debt, Giff forces the teens to steal from his boss, a money-laundering gangster named Big Red (William Devane). Things go from bad to worse when betrayal, distrust, and corruption complicate an already dangerous plan. This stylish and emotional crime thriller is the stunning directorial debut of Simon and Zeke Hawkins. An official selection of the 2013 Toronto International Film Festival.