'Rush Hour' TV Show At CBS With Pilot Commitment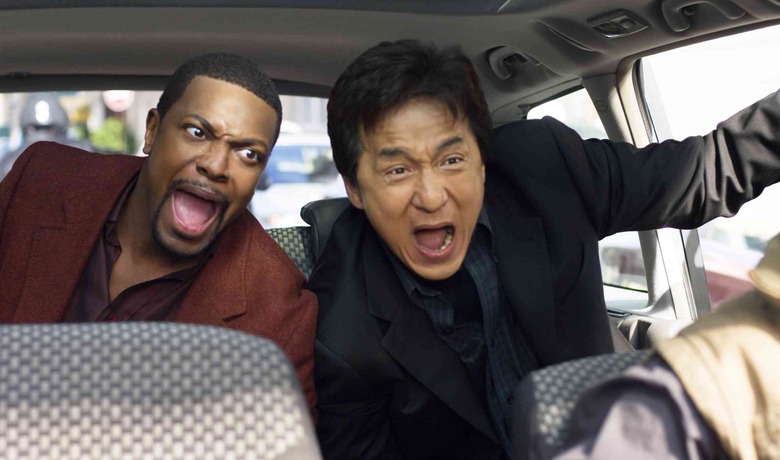 The Rush Hour TV show that Brett Ratner and Arthur Sarkissian have been developing at Warner Bros. TV, with Bill Lawrence and Blake McCormick as creative leads, has now taken another step towards realization. CBS has given a pilot production commitment to the series, which means we'll start to hear about the casting phase pretty soon.
Deadline reports the movement at CBS, but doesn't have much other new detail.
Bill Lawrence will write with Blake McCormick, with the latter serving as showrunner. We know the series will stick pretty close to the template of the films. In other words: cocky LA cop is partnered with reserved Hong Kong cop who is in town working a case. Wacky hijinks and excessive action ensue, along with plenty of culture clash comedy.
The appeal of the films came not from the premise but from the way that it provided a structure in which Chris Tucker and Jackie Chan could bounce off one another. (Literally, in many cases.) 
All of which is to say that casting will be super-important here. There's not much chance that the show will find someone whose action chops can match Jackie Chan, but the show also probably won't have the chance to create the sort of action setpieces that would show off that skill anyway. Which means the personality and comic ability of both leads will be even more important. It's a good opportunity, and I hope they take a leap with someone new (or new-ish) in at least one role. It would be great if this Rush Hour show was the launching pad for someone who isn't already fully established.