Robert Downey Jr. Backtracks, Again, On 'Iron Man 4': "There Are No Plans"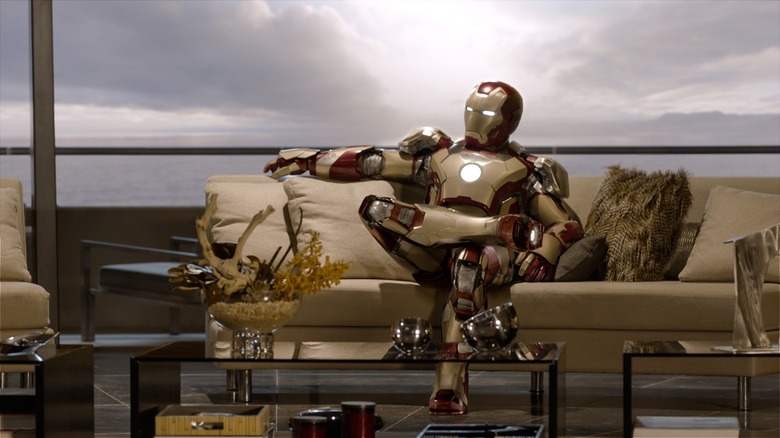 Oh, here we go again. Just hours after Robert Downey Jr. seemingly confirmed on Ellen that Iron Man 4 was happening, he backtracked completely on the Late Show With David Letterman. "There's no plans for an Iron Man 4," he told the talk show host. Hit the jump for the latest on the Iron Man 4 saga.
Letterman pressed Downey for a yes-or-no answer on Iron Man 4 later on, and Downey stuck to his story. "Just between us, no," he said. However, that doesn't mean he's done with Tony Stark. He added, "I'm going to do other stuff with Marvel. I'm still going to be involved with Marvel and there's going to be plenty of other fun stuff to happen."
The actor has been going back and forth about Iron Man 4 for well over a year now. Just in the past month, he's said Iron Man 4 "isn't in the pipe," then suggested he wanted to return, then declared he'd do it if Mel Gibson could direct, then joked that he wanted Howard Stern to direct. And all of that was before he gave two apparently contradictory answers in a single 24-hour period.
The truth about Iron Man 4 is probably somewhere in between. In all likelihood, Marvel has at least considered making an Iron Man 4. It'd be weirder if they haven't, considering the character is one of the MCU's most popular and most recognizable. But any plans seem less than concrete. As Downey points out, there's no script (as far as we know).
Some of the confusion may stem from the fact that Downey is set to play Tony Stark / Iron Man again. He stars in next summer's Avengers: Age of Ultron and is contracted to return for Avengers 3 – he wasn't lying about "other stuff with Marvel" coming up. 
Or maybe he's just straight-up lying. Marvel likes to keep their plans under lock and key, and even if Downey does know for sure whether Iron Man 4 will happen he probably isn't allowed to say. Maybe the real moral of this story is, Downey is the worst person to ask about Iron Man 4.