New 'Nightcrawler' TV Spot And Poster: Succinct And Perfectly Seedy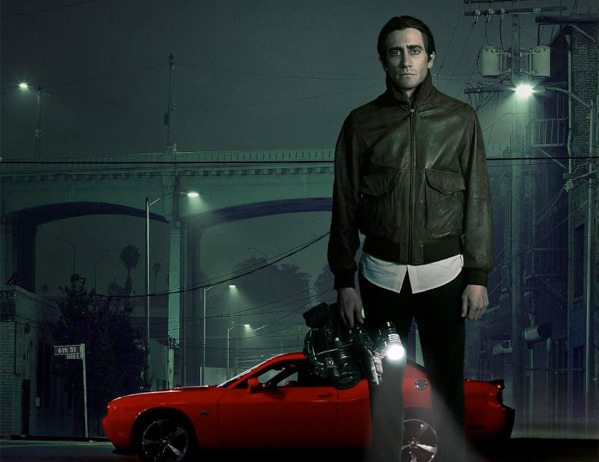 I'm getting to the point where I love the one-minute and even the 30-second trailer. Take Nightcrawler, a film which looks truly great, and about which I've heard nothing but good things since it started doing the festival rounds a few weeks ago. Dan Gilroy's tale of seedy Los Angeles news reporting boasts a lead performance from Jake Gyllenhall that has become the must-see turn of fall 2014. But I want to see it in the movie, not necessarily in the trailer, and the last long Nightcrawler trailer felt like it showed too much.
Enter this new Nightcrawler teaser. It's a 30-second look at the film — basically a TV spot, except that it comes from Regal Cinemas. Regardless, it's a condensed look that might get your blood flowing, but doesn't feel as if it is giving the movie away. There's also a new and final poster, excerpted above and shown in full below.
Nightcrawler opens on October 31. Trailer via Regal.
NIGHTCRAWLER is a pulse-pounding thriller set in the nocturnal underbelly of contemporary Los Angeles. Jake Gyllenhaal stars as Lou Bloom, a driven young man desperate for work who discovers the high-speed world of L.A. crime journalism. Finding a group of freelance camera crews who film crashes, fires, murder and other mayhem, Lou muscles into the cut-throat, dangerous realm of nightcrawling — where each police siren wail equals a possible windfall and victims are converted into dollars and cents. Aided by Rene Russo as Nina, a veteran of the blood-sport that is local TV news, Lou thrives. In the breakneck, ceaseless search for footage, he becomes the star of his own story.