More 'Spider-Man' Rumors: 'Sinister Six' To Reboot Franchise, 'Venom' Dead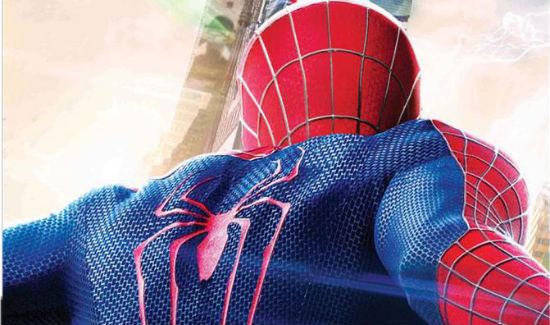 What's the deal with Spider-Man? It's the question fans have been asking all summer. The Amazing Spider-Man 2 was a major disappointment in almost all respects; following its debut grand plans to continue the franchise were completely reshuffled. As it officially stands right now, Drew Goddard's Sinister Six film will be out in 2016 and The Amazing Spider-Man 3 will follow in 2018. There will also be a female-focused film sandwiched somewhere in the middle. That's all official via Sony.
However the latest rumors suggest some, if not all of that might not be true anymore. Yesterday, the very reputable Drew McWeeny at Hitfix said he'd heard rumblings Sony was talking to Marvel Studios about working out some kind of deal for a crossover. Then today, the equally reputable Devin Faraci at Badass Digest said that's just one of the possibilities he's heard Sony is considering with the characters. The others are a "soft reboot" with the Sinister Six, completely shelving the character for a few years, and canceling the planned Venom movie. Read more about these Spider-Man franchise rumors below.
We've already covered the rumor about Sony hypothetically working out a deal where Spider-Man could cross over with The Avengers. Read about that here. Instead we're going to concentrate on the other rumors. Frankly, the more plausible rumors. Not to discredit one source over the other, but anything that keeps Spider-Man in house at Sony seems more likely than them sharing with Marvel Studios. (Even if sharing would be what fans really, truly want.)
As described on Badass Digest, the "soft reboot" with Sinister Six seems like a given. When they made that film the next one in the franchise, all of the importance shifted to it. The bigger revelation though is the article suggests Spider-man could be recast in that film. That would be pretty major.
Then there's the idea of shelving the character. If he appears in Sinister Six, no matter who plays him, that obviously wouldn't be in the cards. It feels more like an idea that's been floated to try and cure the public perception of franchise. However, if that was to happen, Sony could keep the rights by continuing to make movies featuring the side characters.
The final rumor is the possible cancelation of the Venom movie, which is planned to be written and directed by Alex Kurtzman. Kurtzman has been talking about this film pretty frequently, even as recently as last month, so this seems like an odd decision. But if any of the other rumors above are true, maybe Venom simply doesn't fit in with the new places.
We contacted Sony and, as you'd expect, they won't comment on any of these rumors.
Do I believe these to be true? Yes and no. I believe Sony has had conversations as to what to do with the character and all of these things have probably, but not definitely, been floated around a conference table. That's speculative.
What's interesting though is the current plan of Sinister Six, followed by Amazing Spider-Man 3, does in fact line up with these rumors. It keeps Spider-Man off the shelf for four years and gives the franchise fresh start, with the villains. It's almost as if the rumors – save for the Marvel Studios one – are just a different way of looking at what's already been officially announced.
What do you think of the Spider-Man franchise rumors?