Joe Dante Pits Vampires Against Werewolves In 'Ombra Amor'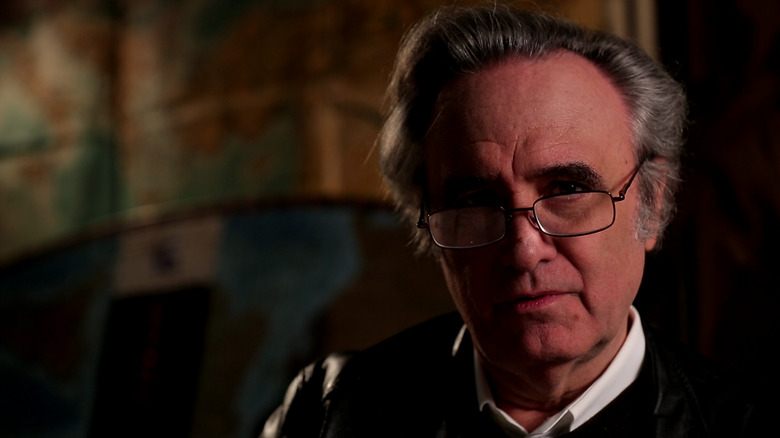 Pitting vampires against werewolves isn't a new thing, and it has even been done recently, in the Underworld series. But it can be done a lot better than Underworld managed, and Joe Dante (Gremlins, Burying the Ex) is going to see if he can be the one to do it. Dante has announced a film called Ombra Amor, which is in fact a relaunch of an idea he was working on a few years back. It will shoot in Rome and present a classically-influenced version of the supernatural battle.
THR reports on the film, and says Dante "has chosen underground Rome as the setting for the vampire-werewolf love story that puts a classical Romeo and Juliet tale into today's financial-crisis-ridden Italy."
The trade has even more news about the plot:
Pete is a werewolf whose pack is a crew of hotheaded financial traders responsible for Italy's current economic crisis. Maggie is a vampire whose family is a formerly wealthy aristocratic clan brought to bankruptcy by the greedy werewolves. Surrounded by other-worldly troubles, it remains to be seen whether or not their love can survive among the warring families.
It's a bit disappointing that these are all moneyed characters, new rich versus old. In fact it wasn't always that way. This film is a reworking of a plot called Monster Love that Dante was trying to get off the ground back in 2011. Things have been tweaked slightly it seems, with Pete getting a socio-economic upgrade in the process.
The old intel on Monster Love went as follows:
A werewolf and a vampire fall in love, igniting a war between their respective communities. It's ROMEO AND JULIET with fangs.
After PETE, a young dogwalker, gets dumped by his girlfriend, his slacker buddies convince him to run naked through the city park. As the moon rises, the boys laugh, howl, and transform... Later, a distraught young woman named MAGGIE is contemplating suicide when she's surprised by an enormous wolf. She snarls, baring her vampire fangs. The wolf grins and barks: Let's play!
After a fierce, exhilarating chase through the park, Maggie falls asleep with the wolf – and awakens in a naked young man's arms. It's Pete. And love at first sight.
Pete's werewolf pals and Maggie's upper-crust vampire clan are furious. And when some mangled bodies are discovered in the woods, Pete and Maggie must fight for their lives while grappling with the awful consequences of loving a monster.