This Week In Trailers: The Postal Service - Everything Will Change, Evolution Of A Criminal, Heartbeat, Point And Shoot, Abuse Of Weakness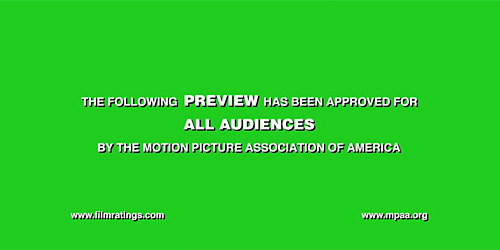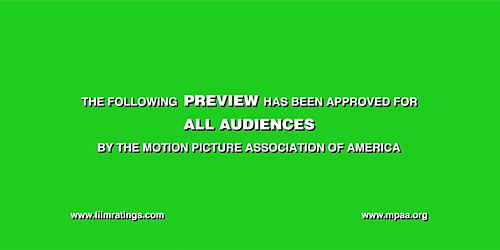 Trailers are an under-appreciated art form insofar that many times they're seen as vehicles for showing footage, explaining films away, or showing their hand about what moviegoers can expect. Foreign, domestic, independent, big budget: What better way to hone your skills as a thoughtful moviegoer than by deconstructing these little pieces of advertising? This week we end up in the wrong place at the wrong time, revisit an indie, get into the head and eyes of a criminal, get swept off our feet by a demure chanteuse, and try not to get taken advantage of after a stroke.
Point and Shoot Trailer
If ever there was a more exciting documentary filmmaker to follow it would be Marshall Curry.
Nominated twice for an Academy Award for his work in the space of telling stories that would have otherwise gone untold, Curry has a way of capturing great stories and being able to tell them without having a lot get in the way of the emotion and gravitas that a superb storyteller is able to deliver fully and completely. Here, then, is something that doesn't seem like it warrants a documentary but you could have said the same thing about two politicians politicizing on the streets of New Jersey. But, that said, his past speaks for himself and, in turn, buys him the benefit of the doubt. Explosively, we just get down to business and you quickly see why Curry is so deft and deadly with an idea. In no short order we get it: spoiled kid goes on walkabout through Arab countries, finds himself in the middle of revolution, and then picks up arms to fight in said revolution. The footage is completely gonzo when you consider what he was in the middle of while then listening to our protagonist reflecting on it all. The trailer is, perhaps, one of the best I've seen in months when you consider the meaty subject material it had to get through while keeping us engaged with the narrative. Filled with enough quick cuts to make you think this is a fictional production headed up by Michael Bay, it delicately walks the line of being informative while being respectful of the reasons why he was even there in the first place.
The Postal Service – Everything Will Change Trailer
There are a handful of great songs on this album.
There is something to be said about artists who come together, develop something spectacular, and then purposely move on. It's bold, it's mind-shakingly baffling but you've got to respect that. Director Justin Mitchell was wise to pick up a camera and capture this reunion of sorts to explore what it's like to know that you've made something that has resonated deeply with an audience and then placed down like a plate emptied of the sustenance it once held. The answer to all of this, and to any artist who has something to say, could be just that they've said everything they needed to say. That's it. The trailer plays up that angle a bit while simply focusing on what it means to be a part of something that caught fire well after everyone moved on and what it means to revisit that fire. It's not earth shattering material here but the promo is cut well enough that even non-fans could get something out of this. Love them, hate them, they had their moment and this appears to be a document well worth reviewing to see about how you try to go home again.
Heartbeat Trailer
It's like catching a great busker in their natural environment.
There's something to be said about stories where there aren't many tropes you can use to help define how to categorize it. Meaning, almost everything about this movie fights any kind of box that we might try and place it in. Director Andrea Dorfman found someone quiet, unassuming, plain, but absolutely bursting with character. I don't know if there's a way to explain why this trailer works as well as it does but it's an utter delight. After watching it a few times it's easy to fall in love with it because it is so damned charming. Our protagonist is not boastful, incompetent or lacking in anything more than the kind of confidence that only comes from within. There seems to be an evolution happening before our eyes but every step appears genuine and irresistibly kind. If there was ever a movie that felt like a quiet roar when it comes to movies about personal awakenings this would be the one to put on your list.
Abuse of Weakness Trailer
It's that fall that got me.
There was something incredible about watching the trailer to director Catherine Breillat's movie about a woman felled by a stroke who strikes up a sinister relationship with a con artist. It isn't so much that we all should know where this is headed, because I'm sure that house of cards gets toppled like a building built on sand, but that the performances the eke out from the moments that are shared with us are so compelling. Somehow I feel the raw emotion and limited physicality of our protagonist while the smooth talking Lothario is everything we want him to be: sneaky, conniving, and dripping with douche. The juxtaposition between the two of them is apparent in this trailer but the way we move from plot point to plot point is effortless while retaining that tension that no doubt will define their relationship as we try and figure out how her stroke will define who she is.
Evolution of a Criminal Trailer
I'm sorry.
Whether it rings hollow for those who director Darius Clark Monroe affected by his actions when he decided to rob a bank at the age of 16 it remains to be seen but there's something fascinating about getting into this trailer knowing that this is being told from Monroe's perspective as a former bank robber turned filmmaker. It's not only special from the standpoint that what we're seeing is actually being reconstructed from the man who committed the crime but dissecting this one action and how it rippled through the lives of those he tore through when he decided to pick up a gun is utterly fascinating. It's hard not to be taken a little out of the moment with the way things are reconstructed for our visual benefit like it's an episode of Dateline NBC as the real power comes from the people, be it perpetrator or victim, the way they talk through their memories of the moment and how it's resonated within their own lives. The trailer drifts in and out of this perspective quite smoothly and the net effect of using both sides of this case adds up to the kind of document that doesn't excuse the past but at least shines a light on it.
Nota bene: If you have any suggestions of trailers to possibly be included in this column, even have a trailer of your own to pitch, please let me know by sending me a note at Christopher_Stipp@yahoo.com or look me up via Twitter at @Stipp
In case you missed them, here are the other trailers we covered at /Film this week:
Home Sweet Hell Trailer – Perfectly poised as a Friday night rental.
Olive Kitteridge Trailer – There feels something genuine and moving here.
Camp X-Ray Trailer - I'm on board.
Electric Boogaloo: The Wild, Untold Story of Cannon Films Trailer – Insane. Love this kind of inside baseball.
Before I Go To Sleep Trailer - High concept and I feel I'm seeing an unrealistic portrait of this film.
Nightcrawler Trailer – Need to see.
Bad Turn Worse Trailer - I was glued to every frame.
Dear White People Red Band Trailer – Missing the bite of some of the earlier trailers
Stretch Red Band Trailer - The narrator absolutely kills this trailer. Murders it.
Wolves Red Band Trailer - The silliness is only matched by its unoriginality.
Tomorrowland Teaser Trailer - So different than I was expecting but completely enveloping.
LFO Trailer – What the hell? Loved it.
Focus Trailer – Too slick, too polished, and it feels like a music video more than it does a movie.