'Ted 2' Will Have A Scene At Comic-Con; Los Angeles Residents Can Be In The Film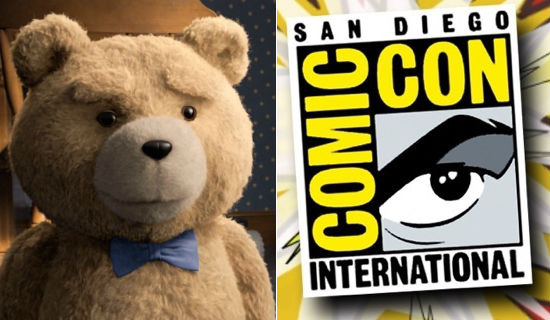 As Seth MacFarlane continues shooting Ted 2, drips and drabs of info are coming out about the film. The supporting cast just sounds awesome, as it features Liam Neeson, Morgan Freeman, John Slattery and Dennis Haysbert. There's a good chance there will be some more Flash Gordon, and Amanda Seyfried has taken over for Mila Kunis.
Now, we can add another piece to the puzzle. A call for Los Angeles extras reveals a scene in Ted 2 will take place at Comic-Con. Below, find out how you can be a part of the Ted 2 Comic Con scene.
On Location Vacations noticed the casting call, which you can read in full at this link. Here are a few screenshots:
What does this tell us about the movie? Nothing really. Morgan Freeman's casting suggested the film has something to do with Ted trying to get some legal human rights, but that's just a guess. If anything, maybe Ted and John – played by Mark Wahlberg of course – head to Comic-Con to see Sam Jones, aka Flash Gordon, or maybe some other B-list celebrities. We all know Comic-Con is great for that.
A few movies and TV shows have attempted to recreate Comic-Con. The most recent, and memorable, was Greg Mottola's Paul, which shot exteriors at the actual convention and then recreated the floor on a soundstage. It seems like MacFarlane will be doing the latter in Los Angeles next week. As for exteriors, maybe they'll have a crew at New York Comic-Con this weekend. The extra casting very specifically never states "San Diego." And since Ted 2 is set in Boston, a trip to New York makes a lot more sense than California.
Plus, to the millions and millions of people who head to see Ted 2, they just think of "Comic-Con" as one thing. So it'll work.
Written, directed and co-starring Seth MacFarlane, Ted 2 opens June 26, 2015.