Rumored Details On William Shatner's 'Star Trek 3' Cameo Revealed, Plus: Leonard Nimoy Responds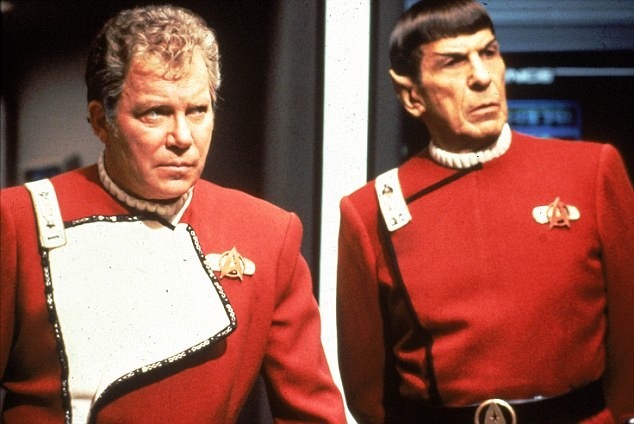 After some initial denials, William Shatner confirmed last week he'd been contacted about Star Trek 3. So now the question is what exactly he'll be doing in the movie, and a new report claims to have some of the juicy details.
Meanwhile, Leonard Nimoy, who's rumored to appear alongside Shatner in the next film, has finally issued a response. Or maybe we should cal it a non-response, since it neither confirms nor denies anything.
Hit the jump to for William Shatner Star Trek 3 cameo details.
Badass Digest was the one who originally got the scoop about Shatner's likely cameo in Star Trek 3, and they're the ones who are coming back now with more details. Here's what they have to say:
My sources are now telling me that not only will Shatner be in the movie, his scene will have him meeting Chris Pine. Also in that scene: Zachary Quinto and Leonard Nimoy. But if my sources are steering me correct this won't be original timeline Spock – it'll be future alt-timeline Kirk and Spock. Basically the scene will have Kirk and Spock interacting with their future selves.
If true, that means Nimoy will be playing a slightly different character this time around. He previously appeared in J.J. Abrams' Star Trek films as Spock Prime, but now it sounds like he and Shatner will both be playing alternate universe versions of themselves.
That is, if Nimoy returns. The actor appeared via Skype at Destination Star Trek 3 and addressed the rumors. "I haven't seen a script and nothing has been confirmed but I would happy to be involved again," he told the crowd (via TrekMovie).
For that matter, it's worth pointing out that Shatner isn't locked in yet either. He's said only that he's been contacted, not that he's finalized a deal. Shatner did send out a tweet the other day that got fans buzzing — "I'm baaaaccckk!!!" — but later clarified he was only talking about returning home.
@SuperHeroHype @realboborci @StarTrekMovie I'm baaaccck in LA. I heard Mercury is in retrograde so I suppose we can expect craziness.

— William Shatner (@WilliamShatner) October 7, 2014
And Shatner being Shatner, he seized the opportunity to take a jab at Star Wars fans.
@TrekMovie It's easy to explain. They grew up on Star Wars (and before the crazies read into it that wasn't about JJ!) 😱

— William Shatner (@WilliamShatner) October 7, 2014