Watch The Upcoming 'Star Wars Rebels' Episode 'Droids In Distress' Early And For Free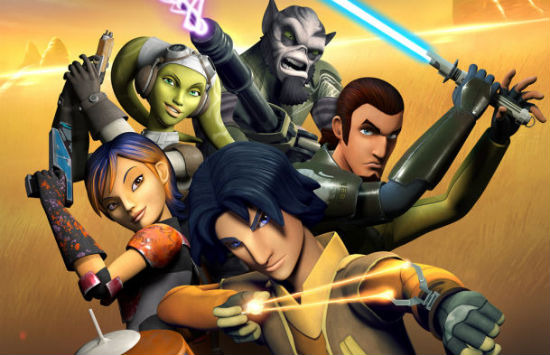 Of the many new shows premiering this fall, only one is set in a long time ago in a galaxy far, far away. That alone should be enough to ensure Disney XD's Star Wars Rebels gets plenty of attention, but Disney isn't taking any chances.
The series kicked off over the weekend with the one-hour movie "Spark of Rebellion," which was effectively the first two episodes combined into a premiere event. Now the regular series premiere, titled "Droids in Distress," has been made available online for free — one week in advance of its scheduled air date. Hit the jump to find out how you can watch Droids in Distress free.
Here's the description of the series:
The Galactic Empire continues to grow, having seized control of Outer Rim planet Lothal. While innocent citizens struggle against Imperial oppression, the motley crew of the starship Ghost takes on a new member, street orphan Ezra Bridger. As Ezra embarks on missions with the crew to thwart the Empire and assist the citizens of Lothal, he learns what it means to be part of a team, fighting for something larger than himself. With each adventure, Ezra solidifies his place in this new family, while being taught the ways of the Jedi.
And here's the description of the episode:
The rebels intercept a shipment of weapons intended for the Empire and accidentally end up hosting a pair of droids.
Star Wars Rebels will air Mondays on Disney XD beginning October 13. And if you like what you see, fear not, there's plenty more where that came from. The network has already renewed the animated series for a second season.