'Twin Peaks' Returns; David Lynch To Direct Nine-Episode Series For Showtime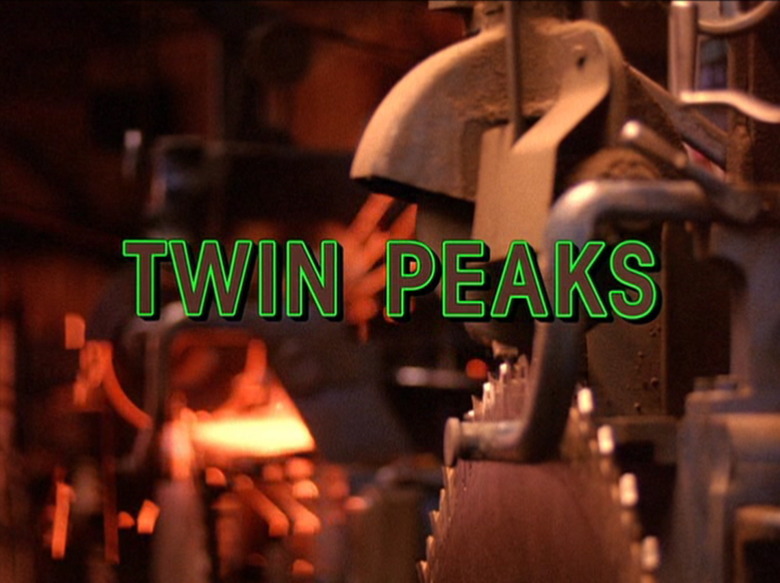 "It is happening again." The giant said those words on Twin Peaks over 20 years ago, and now creators Mark Frost and David Lynch are following through on that idea. Now Twin Peaks returns in 2016 with a nine-episode limited series on Showtime. Frost and Lynch will produce and write all nine episodes, and Lynch will direct the entire series. The show will not be a reboot; this series plans to continue the story left unfinished decades ago.
David Lynch posted this video to Twitter:
Speculation on the show's return has run rampant for months, with Lynch and Frost all but promising the new series with paired tweets last week.
Dear Twitter Friends: That gum you like is going to come back in style! #damngoodcoffee

— David Lynch (@DAVID_LYNCH) October 3, 2014
Dear Twitter Friends: That gum you like is going to come back in style.#damngoodcoffee

— Mark Frost (@mfrost11) October 3, 2014
The series will be set in the present day, according to Deadline, with the intent to continue the story started in the show's original run.
We don't have any casting info at this point. The expectation is that Kyle MacLachlan will reprise the role of Special Agent Dale Cooper, but that is unconfirmed. Hopefully David Lynch will suit up to play Gordon Cole, and maybe we'll see the return of characters played by Miguel Ferrer and/or Kiefer Sutherland, too. Michael J. Anderson could return to play the "Man From Another Place." Frank Silva, who played the show's antagonist, died in 1995. We don't know if Bob will be recast, or reimagined.
The modern-day setting means that we might see a mostly new cast, or at least a cast which puts new characters and actors into the spotlight.
The return of Mark Frost along with Lynch may be the most interesting and promising part of this package. In the original series, Lynch offered the weird and Frost the knowledge of TV story structure that helped the show's first season become such a success. (Frost's last produced credit was Fantastic 4: Rise of the Silver Surfer.)
Frost tells Deadline that the Gold Box DVD got he and Lynch started on ideas about a return to the show back in 2007, right around the time of that Fantastic 4 release. A few years later, he says "we found ourselves drifting back to that town, realizing that there were more things we wanted to know about it."
Frost wouldn't say anything about returning cast (or the return of the show's musical voice, Angelo Badalamenti) but did offer this:
I think the fans would like to see and we would like to see as many of the old familiar faces as possible and a lot of new faces as well. We are going to keep that in mind as we start to work and hopefully everybody's story will get some attention.
Twin Peaks will shoot in 2015, with the 2016 premiere timed to the 25th anniversary of the original show's conclusion. This will be David Lynch's first major work as director since the 2006 release of Inland Empire. (He has made several shorts, videos, and commercials in the interim.)