'Interstellar' Oculus Rift Experience Coming To Select Theaters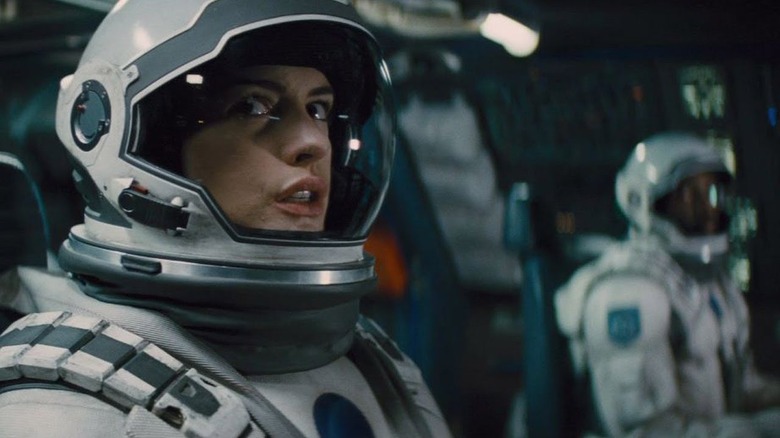 Movie studios are always looking for new ways to market movies. These days, a trailer and poster simply aren't enough. You do documentaries. You do viral experiences. Maybe you do mobile games. And one of the newest tools studios have is Oculus Rift.
At San Diego Comic-Con this year, the immersive, 360 virtual reality simulator was used to promote multiple films, such as Pacific Rim and X-Men Days of Future Past. Now, they're teaming up with Paramount to offer a unique experience tied to Christopher Nolan's Interstellar. It's coming to theaters next week.
The official Interstellar website announced the cool opportunity. It's only happening at four theaters though and only on specific days. They are:
New York – AMC Lincoln Square 13 – October 6-8
Houston – AMC Gulf Pointe 30 – October 17-19
Los Angeles – AMC Universal Citywalk 19 – October 25-27
Washington DC – Smithsonian – November 5-December 6
So yes, this is happening beginning next week through the November 7 opening, with an extended run at the Smithsonian. Here's how they describe it officially:
For the first time ever, the virutal world of filmmakers Christopher Nolan's highly anticipated new film will be available to the public in select AMC Theatre locations featuring IMAX screens. People can sit down, strap in, and immerse themselves as they travel through the "Endurance" spacecraft in zero gravity through a custom Interstellar Oculus Rift Experience.
Back at Comic-Con, I did the Pacific Rim Oculus Rift experience and while it's obviously totally different for Interstellar, you can get an idea of the potential this experience has. Read the full piece at the above link, but here's an excerpt:
The green drains out and you are standing in the head of a Jaeger. Look up? See the ceiling. Look down? See the mechanics of the massive body. Behind you? The back of the head. No matter where you turn, you are fully immersed in this world. The easiest way to describe it is imagine if you put a huge pair of smudged glasses on. You could still see everything around you. The floor, ceiling, but it just looks slightly unrealistic and digital. That's Oculus. Except, in this case, it's not your reality. This is the world of Pacific Rim.
Now take that, and transfer it to the ship from Christopher Nolan's Interstellar. Are you going to seek out the Interstellar Oculus Rift experience?