Cool Stuff: Mondo 'Guardians Of The Galaxy' Vinyl With Tyler Stout Art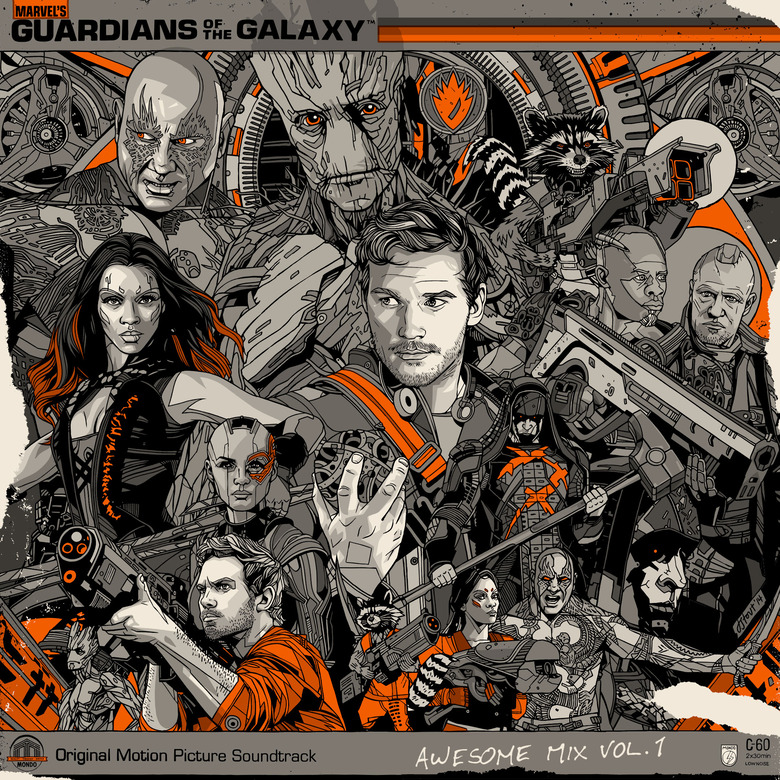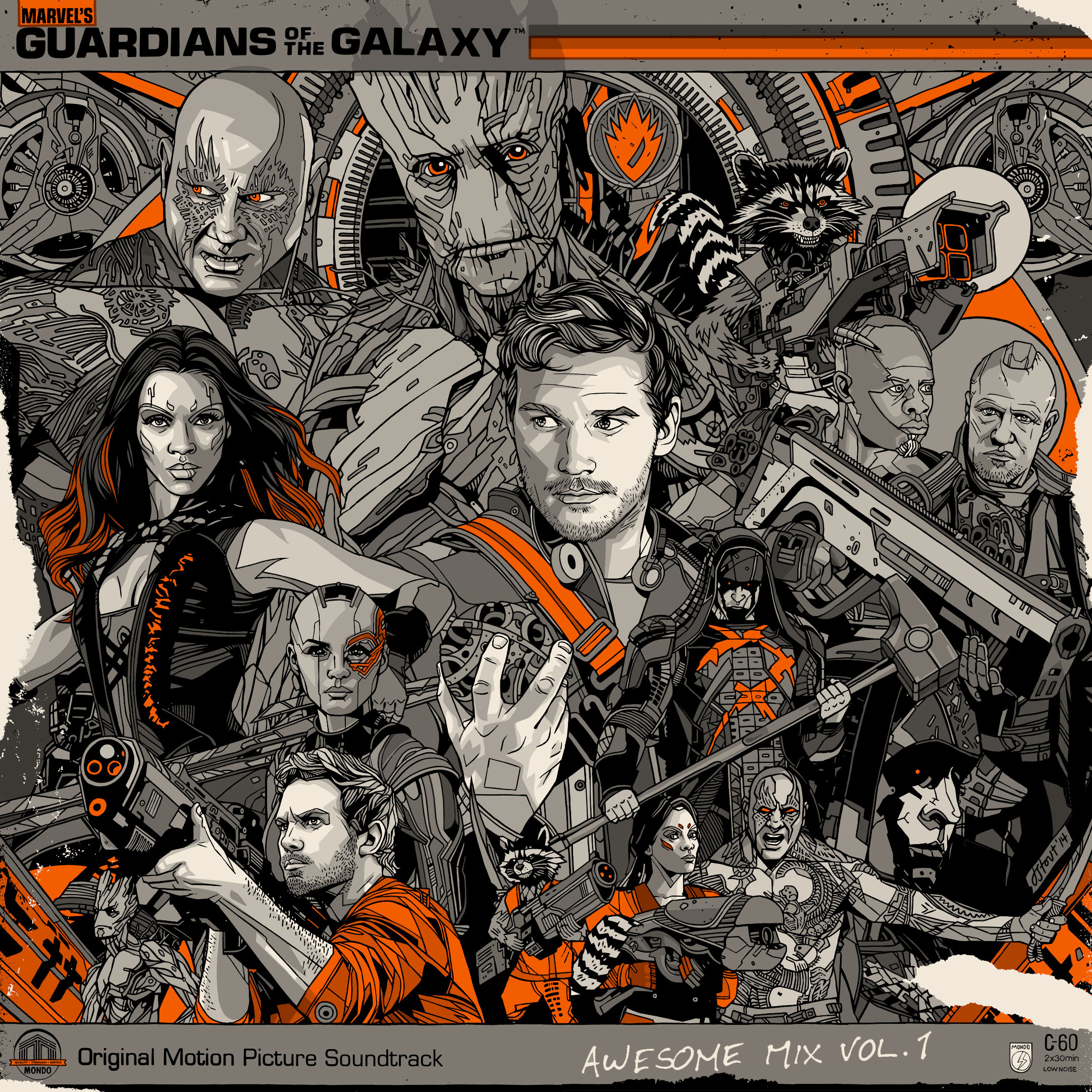 The fact that Marvel's Guardians of the Galaxy was such a big box office hit was a huge surprise on its own. It was only eclipsed by the success of its soundtrack. The Guardians of the Galaxy soundtrack hit #1 on the Billboard charts and is certified Gold, with sales over 500,000. Pretty impressive for an album consisting only of previously released songs. In fact, it's the first such album to ever hit #1.
Now, the Guardians of the Galaxy soundtrack gets taken up a notch. Mondo is releasing it on vinyl with art by the awesome Tyler Stout. The Guardians of the Galaxy vinyl is currently available for pre-order and comes with a randomly inserted handbill.
Below, see the front and back cover art as well as all the handbills.
Here are the front and back cover of the Guardians of the Galaxy vinyl by Mondo, which you can pre-order here.
And if that wasn't cool enough, each release will come randomly packed with one of the following 9 mini prints.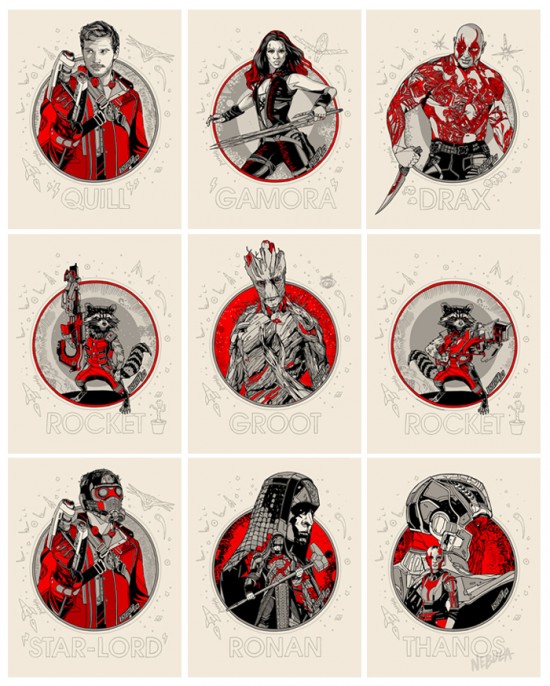 Here's the full press release:
MONDO, under license from Marvel Music and Hollywood Records, unleashes the cooler than cool 1970s soundtrack on vinyl from the blockbuster hit space adventure, Marvel's "Guardians of the Galaxy." Pre-order for this deluxe vinyl package begins today and will be available for sale on MondoTees.com
The cover artwork from artist Tyler Stout is an appropriately epic collage of misfits featuring the instantly iconic heroes and villains of the summer's most beloved film. Tyler Stout continues his stellar work for Marvel films that began with Marvel's Iron Man and has continued throughout the ever-expanding Marvel Cinematic Universe.
Available for pre-rrder beginning today, Mondo is pleased to present a deluxe vinyl release of the Guardians Of The Galaxy: Awesome Mix Volume 1 soundtrack featuring original artwork by Tyler Stout. What makes this release deluxe, beyond Tyler's amazing artwork, is that every copy comes pressed on 180 Gram Purple Infinity Stone colored vinyl, and this is Mondo's very first screen-printed album packaging.
Printed by D&L Screenprinting, each jacket will have the look and feel of a Tyler Stout screen-printed poster. Also, as an additional bonus, each record comes with one of nine randomly inserted screen-printed handbills featuring various characters from the film.
Because of the hand-done nature of this project, both in the vinyl and packaging, we do not expect these to begin shipping until Early 2015. Please note that this is a pre-order before purchasing.
Tracklisting:
1. Hooked on a Feeling – Blue Swede
2. Go All the Way – Raspberries
3. Spirit in the Sky – Norman Greenbaum
4. Moonage Daydream – David Bowie
5. Fooled Around and Fell in Love – Elvin Bishop
6. I Want You Back – The Jackson 5
7. I'm Not in Love – 10cc
8. Come and Get Your Love – Redbone
9. Cherry Bomb – The Runaways
10. Escape (The Piña Colada Song) – Rupert Holmes
11. O-O-H Child – The Five Stairsteps
12. Ain't No Mountain High Enough – Marvin Gaye and Tammi Terrell
All screen-printing by D&L Screen-Printing of Seattle, WA. All artwork by Tyler Stout.