'Breaking Bad' Baddie Joins 'The Maze Runner: Scorch Trials'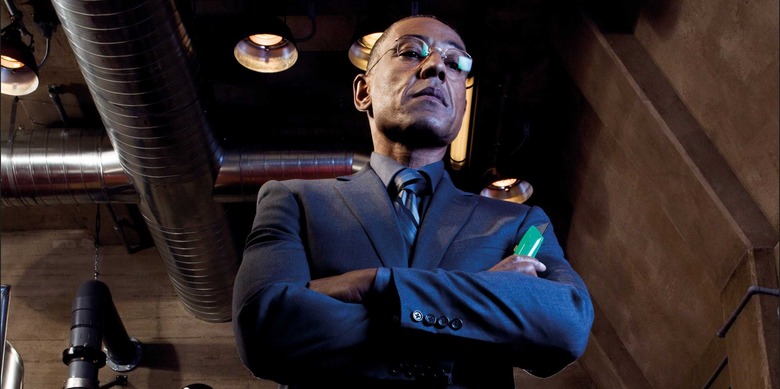 Whoever is casting Fox's Maze Runner franchise, has clearly been watching all the same TV shows we have. The latest new face to join the sequel The Scorch Trials is Giancarlo Esposito, who is currently best known for his villainous turn on AMC's Breaking Bad.
Previously, the sequel also welcomed Aiden Gillen (Game of Thrones), Rosa Salazar (Parenthood), and Jacob Lofland (Justified). Hit the jump for more details on the Giancarlo Esposito Maze Runner casting.
Esposito will play Jorge, leader of another group of survivors called the Cranks. That's the same gang that includes Brenda (Salazar), who eventually falls into the requisite YA love triangle with Thomas and Teresa (Kaya Scodelario). Esposito's character also figures in the third installment, The Death Cure.
To Breaking Bad fans, Esposito will always be the scary-smart Pollos Hermanos manager / drug kingpin Gustavo Fring. That performance earned him a Supporting Actor Emmy nomination, though he lost out to Breaking Bad co-star Aaron Paul. But he's been plenty busy since leaving the show.
Esposito has prior experience with post-apocalyptic dystopias, having starred in NBC's Revolution. He also has a recurring role on ABC's Once Upon a Time. He recently wrapped the indie musical Stuck and will will move on to The Maze Runner: Scorch Trials before diving into Disney's The Jungle Book.
As previously reported, Gillen plays Janson (a.k.a. Rat Man), the villain, and Lofland is Aris, a young survivor from a different class of Gladers. Wes Ball is once again directing. The Maze Runner: Scorch Trials covers the events of the second book in James Dashner's trilogy. It opens September 18, 2015.