In 'The ABCs Of Death 2' Image 'Room 237' Director Gets Gory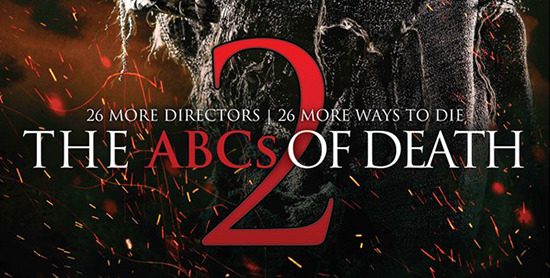 You know Rodney Ascher from his documentary Room 237, which gave theorists the chance to air their oddball concepts about meaning in Stanley Kubrick's The Shining. In between prepping his next film, a documentary about sleep paralysis, Ascher took the time to shoot a segment for The ABCs of Death 2.
The sequel to last year's genre anthology is a massively-improved collection of horror, sci-fi, and flat-out weird short films. It features Ascher's contribution at the two-thirds break, and we've got an exclusive still from his story, just in time for the film to premiere on VOD.
(Note: as the headline implies, the pic isn't work-safe for some people.)
This shot comes from Q is for Questionairre, but I won't explain any more of the background.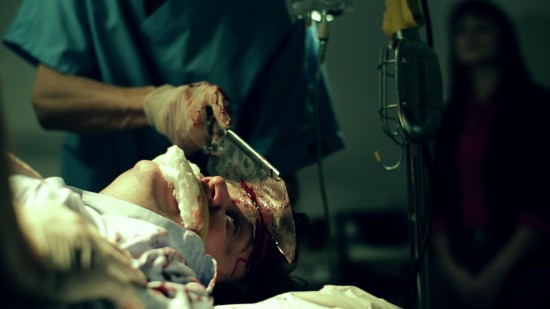 To celebrate tonight's VOD release of the film, producers Tim League, Ant Timpson and the many filmmakers behind the anthology sequel will be holding a Live Twitter #DeathParty starting at 10:00 PM ET.
ABCs OF DEATH 2 will also be in select theaters on 10/31.