Joaquin Phoenix Won't Be 'Doctor Strange'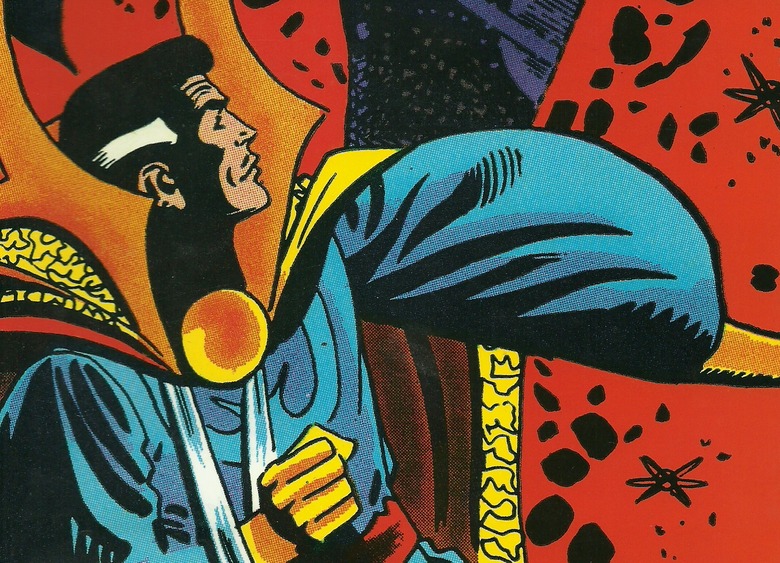 Back to the drawing board. Marvel Studios has been working to sign a deal with Joaquin Phoenix to put the actor in costume as Doctor Strange, but those talks have now ended with no deal made. We first started to hear rumblings of that casting choice over the summer, and there was a point where it seemed like Marvel might even be able to announce Phoenix as Strange at Comic Con. But that never happened, and now months later the talks have ended. With Phoenix out, who will play Doctor Strange? 
Deadline reports that Phoenix is definitely out of the picture for Doctor Strange. We always wondered if the actor could really work with Marvel's methods, and if he could fit in with the Comic Con promotional tricks that Marvel embraces. He never seemed like that guy, and so this news isn't a surprise.
So who will play Strange? At this point we don't know. Deadline says that rumors of Ethan Hawke wearing the costume are unfounded. Other actors such as Benedict Cumberbatch and Jared Leto have been floated as possibilities. There's no reliable word from Marvel at this point, but with a release date for the film already set expect the studio to get moving fast to lock an actor for the role.
Scott Derrickson is directing Doctor Strange from a script most recently written by Jon Spaihts. Thomas Dean Donnelly and Joshua Oppenheimer wrote a previous draft.
Doctor Strange is scheduled to be released on July 8, 2016.