Sequel Bits: 'Tak3n', 'Mission: Impossible 5', 'Hunger Games: Mockingjay', 'Star Trek 3'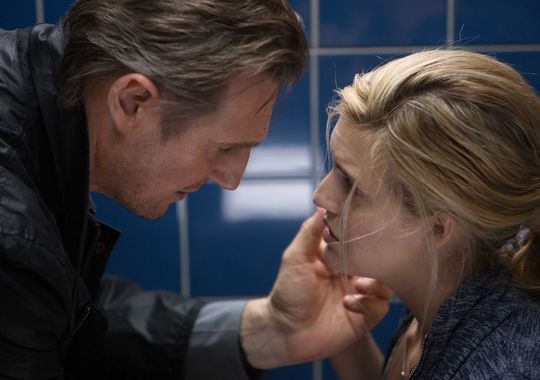 This Sequel Bits is brought to you by the number 3. After the jump:
Yes, Ron Perlman still wants a Hellboy 3
Jennifer Hudson teases Sex and the City 3
Keegan-Michael Key will go on Vacation
Simon McBurney chooses to accept M:I5
Jeremy Renner is cool with Jason Bourne
Star Trek 3 is headed to Seoul, South Korea
More Hunger Games Mockingjay pics revealed
Check out the new poster for (sigh) Tak3n
There hasn't been much talk recently of a Sex and the City 3, but that could yet change. "I think it might be [happening]," said actress Jennifer Hudson when asked about the possibility of a threequel. "Somebody just came to me talking about that. So if it's in the talks, it might happen. So look for it. Look for your girl Louise from St. Louis!" [Dish Nation]
Keegan-Michael Key and Regina Hall are going on Vacation. The pair have just boarded the New Line reboot, joining Ed Helms, Christina Applegate, Chris Hemsworth, and Leslie Mann. They'll play friends of the Griswolds who seem to be "the perfect family." Jonathan Goldstein and John Francis Daley are directing. [Variety]
Tinker Tailor Soldier Spy actor Simon McBurney looks poised to become the last of those again. He's entered talks to join Mission: Impossible 5 as the boss of Rebecca Ferguson's character. Also starring in the five-quel are Alec Baldwon, Jeremy Renner, and of course Tom Cruise. Chris McQuarrie is directing. [Variety]
One might expect Jeremy Renner to be miffed about Matt Damon's return as Bourne, but so far he's sounded anything but. "I love the idea of [Paul] Greengrass and Damon, or whatever it might be, let [Bourne and Cross] be adversaries, let them become buddies, whatever the heck it might be," he said. "Them coming together would be a pretty tremendous thing." [HuffPo]
Star Trek 3 will boldly go to Seoul, South Korea. "Today I met with Jeffrey Chernov, producer of Star Trek 3, at the Paramount Pictures Studio and agreed to film a portion of the upcoming movie in Seoul," revealed the city's mayor Park Won-soon. Roberto Orci's response: "the Mayor was a lovely man
" [Trek Movie]
Still buzzing from addictive high that came with turning Taken 3 into Tak3n, Fox has started shoving the number 3 in all sorts of other places where it doesn't belong. Like, based on this Tak3n poster, the iconic Hollywood sign. Now it's the iconic H3llywood sign.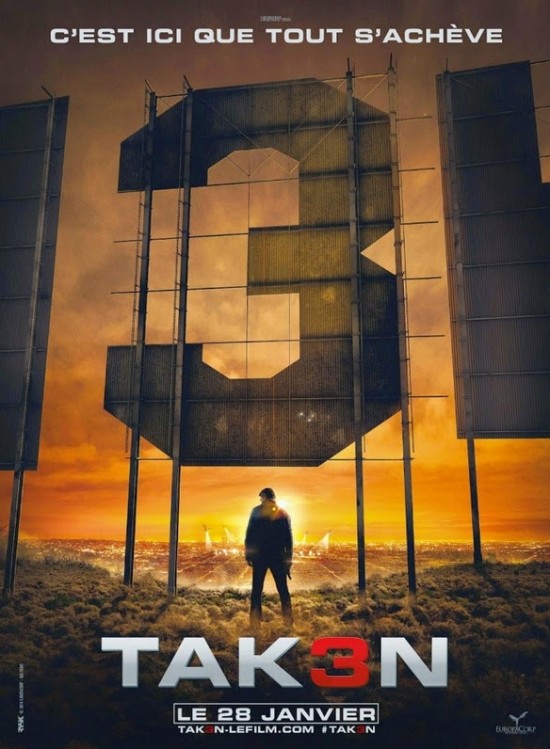 [Empire]
Feast your eyes on several new images from The Hunger Games: Mockingjay – Part 1, highlighting characters both familiar (Sam Claflin's Finnick, Liam Hemsworth's Gale, Stanley Tucci's Caesar, Jeffrey Wright's Beetee) and fresh (Natalie Dormer's Cressida, Wes Chatham's Castor, Elden Henson's Pollux, Mahershala Ali's Boggs).