'The Imitation Game' UK Trailer: Benedict Cumberbatch Could Win The War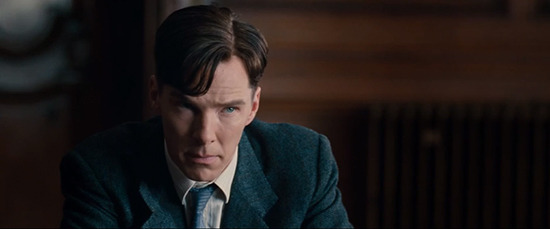 At festivals in September, Benedict Cumberbatch won praise for his portrayal of mathematician and codebreaker Alan Turing in The Imitation Game and the film won the Toronto festival's all-important Audience Award. Directed by Morten Tyldum (Headhunters), the film follows Turing as he is recruited to work at Bletchley Park, wherein the UK's Government Code and Cypher School (GC&CS) was housed. There, during World War II, teams worked to break Axis codes. The most difficult code system to break was run through the Enigma machine, and Alan Turing was at the forefront of the team working to smash Enigma. A new Imitation Game UK trailer has landed, and you can have a look below.  
The film also stars Keira Knightley, who is still used as something of a misdirecting presence in the trailer, along with Matthew Beard, Matthew Goode, and Allen Leech.
Trailer via StudioCanal. The Imitation Game opens in the US on November 21.
Based on the real life story of Alan Turing (played by Benedict Cumberbatch), who is credited with cracking the German Enigma code, THE IMITATION GAME portrays the nail-biting race against time by Turing and his brilliant team at Britain's top-secret code-breaking centre, Bletchley Park, during the darkest days of World War II. Turing, whose contributions and genius significantly shortened the war, saving thousands of lives, was the eventual victim of an unenlightened British Establishment, but his work and legacy live on.