Warner Bros. Rebooting 'I Am Legend' Without Will Smith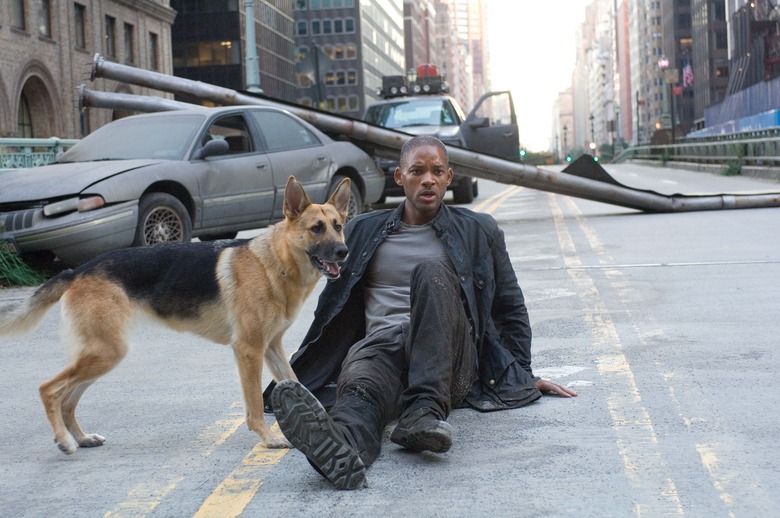 Warner Bros. really, really wanted to make a franchise out of the Will Smith-starrer I Am Legend. And they tried really, really hard to make a sequel or prequel, to no avail. Smith just didn't seem interested.
But now they've found another way to revive the property without involving Smith. I Am Legend will come back as a reboot, based on a script that originally had nothing to do with I Am Legend. Hit the jump for more on the I Am Legend reboot.
But after the studio spoke with I Am Legend producers, they saw thematic similarities between A Garden at the End of the World and I Am Legend. When Graham came in for rewrites, they asked him to turn it into an I Am Legend reboot.
Retrofitting an original script for an existing property is not uncommon. Die Hard With a Vengeance, Ocean's Twelve, and Jack Ryan: Shadow Recruit were all adapted from original screenplays. There was a whole This American Life segment about the time someone did that to make Dirty Dancing: Havana Nights.
Original I Am Legend producers Akiva Goldsman, James Lassiter, and Joby Harold are producing, along with Roy Lee and Brooklyn Weaver. No director or star is signed on yet. Smith, who's said he doesn't want to be the sequel guy, has shown a reluctance to return for another I Am Legend.
Warner Bros. did try to make it work, exploring ideas for both a prequel and a sequel. (According to Goldsman, the former would have been set pre-apocalypse, while the latter might have involved a clone.) Now the reboot makes him irrelevant, freeing him up to make Bad Boys 3 or whatever else instead.