Robert Downey Jr. Teases 'Iron Man 4'; See Him Reprise The Role In This Cool CG Short Film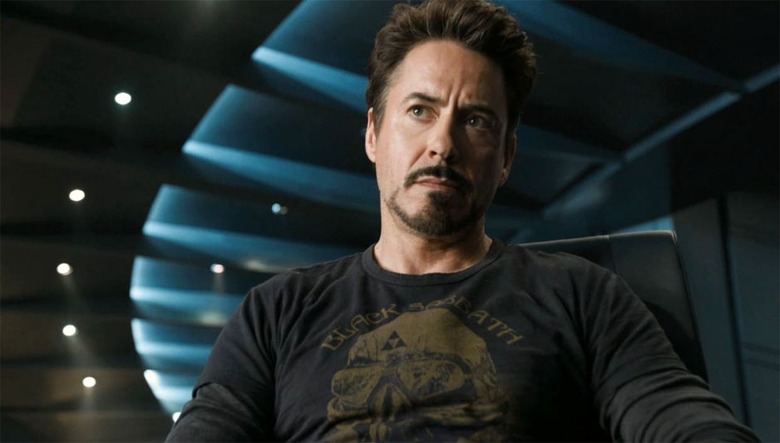 Officially, Robert Downey Jr. is only contacted to play Iron Man one more time. He's already completed next year's Avengers: Age of Ultron and then he'll shoot The Avengers 3, whenever that ends up happening. However, the proposition of an Iron Man 4 is something the actor has been very coy about. He's said things that hint he won't return, then softened those statements considerably. With his latest film, The Judge, hitting theaters soon, Downey is once again under fire about his iconic role as Tony Stark and a new quote definitely makes it sound like he'll return.
And even if he doesn't, an excellent short film has made its way online that uses his likeness for a whole different kind of Iron Man transition. It's really cool. Below, hear the new Iron Man 4 Robert Downey Jr quote and see him in a new short film.
First up, courtesy of the Hollywood Reporter, here's Downey responding to the question if he'll be playing Tony Stark again.
The quote itself is: "I'm sure we'll ride that thing. You've got to surf that all the way in to shore." Which, of course, doesn't mean anything specific. It suggests the demand is still there and he'll continue to satisfy demand as long as he can. But I also think the asking price might start getting too much for Marvel Studios. It's not an issue that'll be solved too soon, either. At least not until Avengers: Age of Ultron comes out.
If Downey is to return for Iron Man 4, this short film could give the writers/director an idea. It actually was uploaded almost a year ago, so a bunch of you may have seen it. But I hadn't, so I figured it was worth posting. It's called Iron Man Mark Z by Anthony McGrath and Mark Cushley. Check it out below, via IO9.
Plus, McGrath and Cushley are working on a follow up. Here's a tease.
Do you like the idea of a car transforming into an Iron Man suit? Will Downey Jr. return for Iron Man 4?