New 'John Wick' Trailer: Keanu Reeves Returns With A Vengeance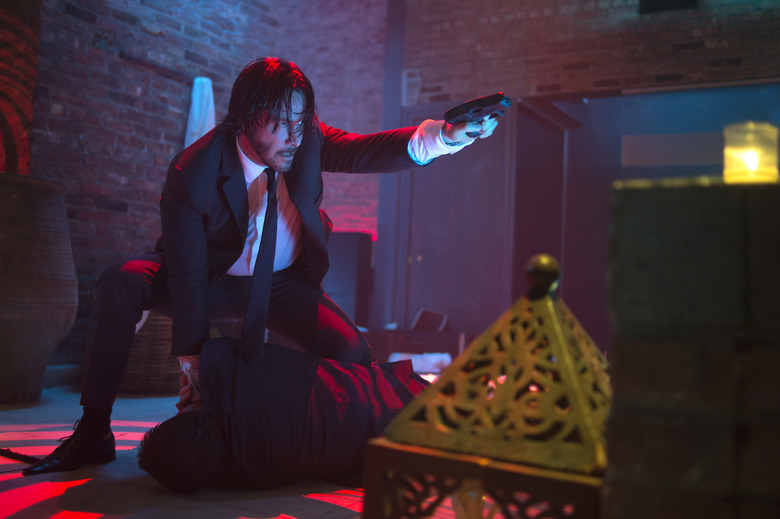 I don't think I spoke to anyone at Fantastic Fest who saw John Wick and didn't like it. I heard praise for Keanu Reeves' turn as a killer, for the action and overall direction of Chad Stahelski, who was Reeves' stunt double in The Matrix, and stunt choreographer for Man of Tai Chi, and, yeah, for the dog. You'll see the dog again in this new John Wick trailer, and get a taste of everything else, too, as it promotes the story of a former assassin (Reeves) who goes back into action to target gangsters who have "taken everything from him."
Obviously this is a movie for a specific audience, but if you're predisposed to enjoy either Keanu Reeves or action movies cut straight from the b-picture mold, John Wick is probably going to be right up your alley.
John Wick opens in theaters on October 24. Trailer via Lionsgate. Stunt coordinator Chad Stahelski, the film also stars Adrianne Palicki, Willem Dafoe, Bridget Moynahan, Ian McShane, Jason Isaacs, Alfie Allen, Lance Reddick, John Leguizamo, Dean Winters, and Michael Nyqvist.
An ex-hitman comes out of retirement to track down the gangsters that took everything from him. With New York City as his bullet-riddled playground, JOHN WICK (Keanu Reeves) is a fresh and stylized take on the "assassin genre".