Dominic Cooper Joins 'Agent Carter'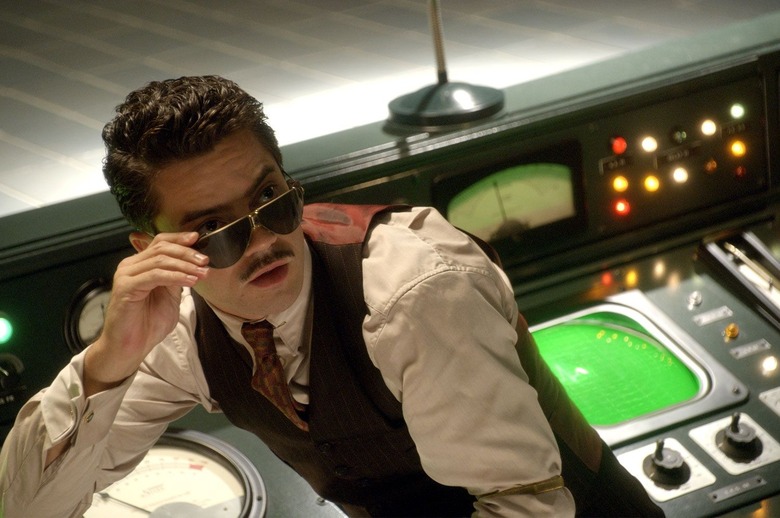 In not remotely surprising but nevertheless very welcome news, Dominic Cooper has just been added to the cast of Marvel's upcoming ABC series Agent Carter. Cooper, you'll recall, played Howard Stark in Captain America: The First Avenger and reprised the role for the Marvel One-Shot Agent Carter.
He joins Hayley Atwell as Agent Peggy Carter, plus Chad Michael Murray, Enver Gjokaj, Shea Whigham, and James D'Arcy. More on Dominic Cooper Agent Carter casting after the jump.
The plot summary for Agent Carter reads as follows:
"Marvel's Agent Carter," starring Captain America's Hayley Atwell, follows the story of Peggy Carter. It's 1946, and peace has dealt Peggy Carter a serious blow as she finds herself marginalized when the men return home from fighting abroad. Working for the covert SSR (Strategic Scientific Reserve), Peggy must balance doing administrative work and going on secret missions for Howard Stark all while trying to navigate life as a single woman in America, in the wake of losing the love of her life–Steve Rogers. Inspired by the feature films "Captain America: The First Avenger" and "Captain America: The Winter Soldier," along with the short "Marvel One-Shot: Agent Carter."
Murray plays SSR Agent Jack Thompson, Gjokaj is SSR Agent Daniel Sousa, and Whigham is SSR Chief Roger Dooley. D'Arcy boarded earlier this month as Edwin Jarvis, Howard Stark's butler and the future inspiration for Tony Stark's J.A.R.V.I.S. artificial intelligence system.
Agent Carter premieres midseason (i.e., early 2015) on ABC.