'Tak3n' Trailer: Liam Neeson Is Now A Fugitiv3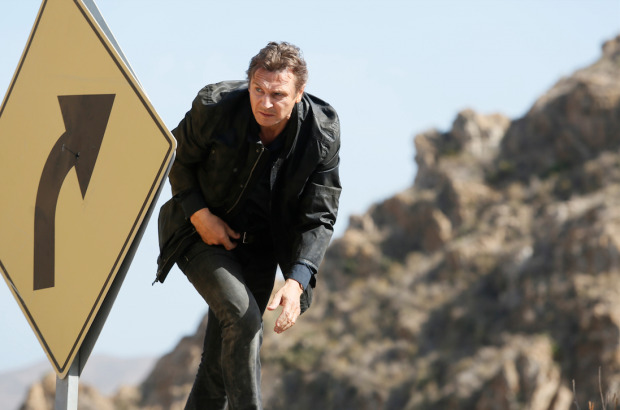 Liam Neeson, special set of skills, daughter in danger, it's all pretty familiar now. Time to shake things up just enough to bring audiences back. So for Taken 3, now officially called Tak3n, the Neeson character Bryan Mills is in Richard Kimble mode as he's framed for the murder of his wife. Now a fugitive, Mills goes on the run to preserve his own freedom and watch over his surviving daughter (Maggie Grace) while trying to elude authorities. (Here Forest Whitaker seemingly stands in Tommy Lee Jones as the lead voice of authority.) Watch the Tak3n trailer here. 
Taken 2 director Olivier Megaton returns to direct, with Luc Besson and Robert Mark Kamen once again scripting.
Tak3n opens on January 9th, 2015. Trailer via
.
Liam Neeson returns as ex-covert operative Bryan Mills, whose reconciliation with his ex-wife is tragically cut short when she is brutally murdered. Consumed with rage, and framed for the crime, he goes on the run to evade the relentless pursuit of the CIA, FBI and the police. For one last time, Mills must use his "particular set of skills," to track down the real killers, exact his unique brand of justice, and protect the only thing that matters to him now – his daughter.