'Gotham' Full Season Trailer Teases Even More Villains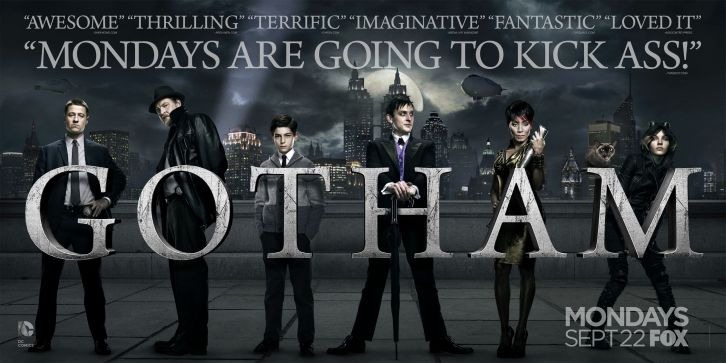 We're into the second week of Gotham, so audiences are starting to get a good idea of what Bruno Heller and his cast and crew have planned for Batman's home town. (Hint: it seems to be an uneasy combination of camp and very serious drama, and we'll give it another couple weeks to see how that balance settles.) A new Gotham season trailer now teases what's to come for the rest of the year. Here you'll see the murderer Victor Zsasz, along with hints of a few other characters. 
The edifice of Arkham Asylum looms large here, and it seems that Scarecrow might show up, too. What else can you spot in here?
Gotham airs Monday nights on Fox in the US. Trailer via Fox.
A cop on the edge. A city on the brink. In Gotham, the road to justice is twisted. Based upon characters published by DC Entertainment and produced by Warner Bros. Television, GOTHAM is an origin story of the great DC Comics Super-Villains and vigilantes, revealing an entirely new chapter that has never been told. Starring Ben McKenzie ("Southland," "The O.C."), Donal Logue ("Sons of Anarchy," "Terriers," "Vikings," "Copper") and Jada Pinkett Smith ("The Matrix" films, "HawthoRNe"), GOTHAM follows one cop's rise through a dangerously corrupt city teetering on the edge of evil and chronicles the birth of one of the most popular super heroes of our time. Executive producer Bruno Heller ("The Mentalist") wrote the pilot, which was directed and executive-produced by Emmy Award nominee Danny Cannon (the "CSI" franchise, "Nikita"). John Stephens will serve as an executive producer on the series.