But Of Course: 'Tetris' Movie In The Works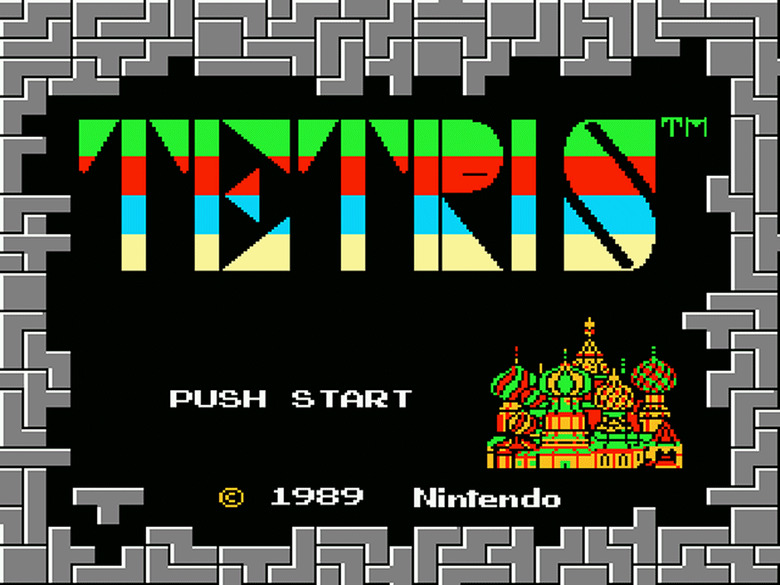 Well, it was bound to happen sooner or later. Threshold Entertainment announced today that it is developing a live-action film based on the game Tetris, because there's no '80s property that Hollywood isn't trying to turn into a movie right now.
Naturally, it's described as "a very big, epic sci-fi movie," because what isn't these days? Hit the jump to learn all about the impending Tetris movie.
The Tetris movie also has a sci-fi story in place. "This isn't a movie with a bunch of lines running around the page," Kasanoff explained to the publication. "We're not giving feet to the geometric shapes." Kasanoff did not offer further details about the story. The original game does not have any plot.
Tetris was created in 1984 by Soviet game designer Alexey Pajitnov and made its way to the U.S. in 1987. It became an even bigger success in 1989 when Nintendo bundled it with Game Boy for the handheld console's North American release. It's still considered one of the most iconic video games of all time.
It's that fame Kasanoff and Threshold are hoping to capitalize on. "Brands are the new stars of Hollywood," Kasanoff said. "We have a story behind Tetris which makes it a much more imaginative thing."
Should the film take off, Kasanoff has big plans for the Tetris property. "We certainly have the canvas for location-based entertainment based on the epicness," he said. "What you [will] see in Tetris is the teeny tip of an iceberg that has intergalactic significance."