Infographic: Chronological 'Kill Bill' Timeline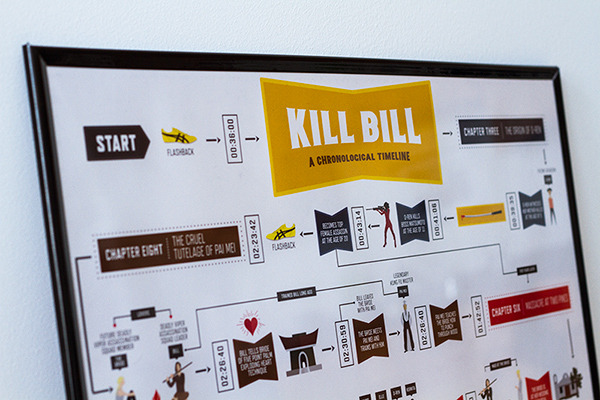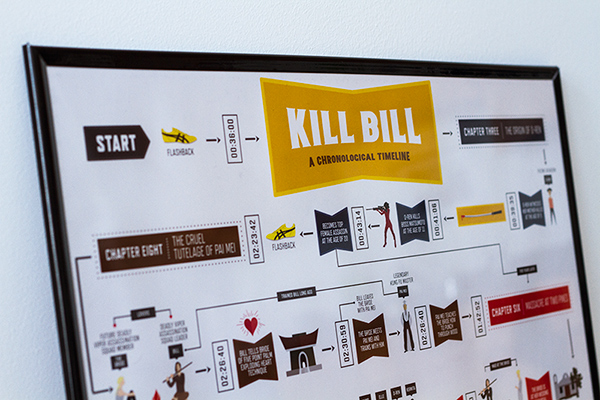 Quentin Tarantino loves telling stories out of sequence. From his very first film, the director has written and edited his films with some pieces out of order, creating dramatic irony, shock value, heightened drama and more. He also makes the audience engage more with the film as we piece together the hows and whys of questions like when did Mr. Orange meet Mr. White, how does Vincent Vega know Mia Wallace, how did O-Ren gain power, etc. Viewing a Tarantino film multiple times then becomes essential, simply because once you know how things play out, you begin to see the layering he's created throughout.
Designer Noah Daniel Smith knows this. He appreciates it. But he also appreciates how awesome it can look when you put the scenes in order. Two years after making a chronological timeline of Pulp Fiction, Smith has now put Kill Bill in chronological order for a new poster. Check out the full Kill Bill Timeline below.
Here's the chronological Kill Bill timeline poster by Noah Daniel Smith.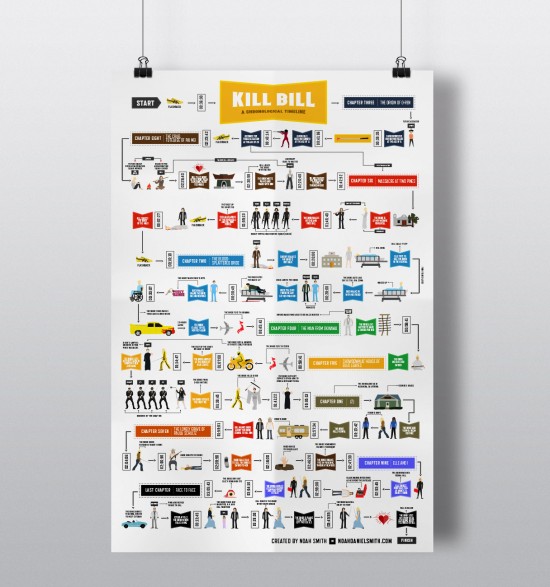 And here are some close up images.
Kill Bill Timeline close-ups