David Fincher Met With Lucasfilm For 'Star Wars Episode 7'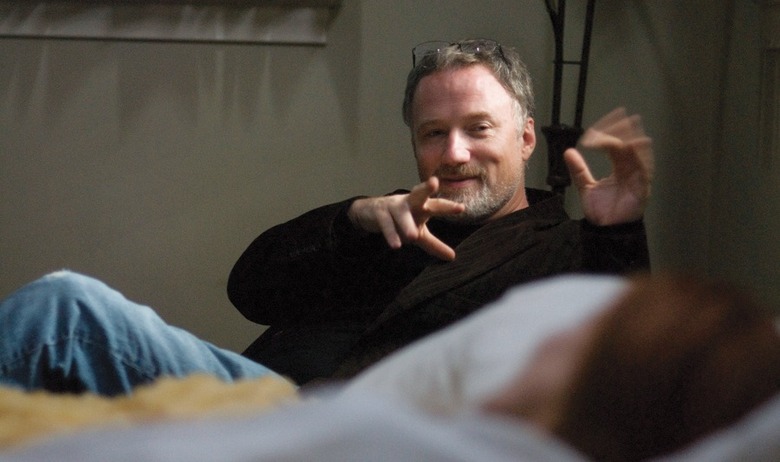 From what we've heard, J.J. Abrams was always the director Kathleen Kennedy wanted to direct Star Wars Episode VII. Abrams had the ability and the insane Star Wars fandom to please executives and fans alike. However, don't forget, he initially turned it down. History gets murky after that, with an incredible list of A-list directors who were rumored to, and reported to, have been contacted. Brad Bird, Matthew Vaughn, Jon Favreau, Guillermo del Toro and many others were mentioned in tandem with the film. Then, of course, J.J. Abrams changed his mind and the rest his story.
Probably the most interesting name mentioned in regards to Star Wars Episode VII was David Fincher. We published a rumor about Fincher meeting with Lucasfilm in November 2012 and, it turns out, that was correct. In a new interview, Fincher confirmed he met with Kennedy about the film but has a much different view of Star Wars than what she had in mind. Read the David Fincher Star Wars 7 quote below.
Fincher was talking to Total Film about the meeting. Here's the quote:
I talked to Kathy about it, but I think that it's a different thing from... I don't know what Disney-Lucasfilm will be like. It's tricky. My favorite is The Empire Strikes Back. If I said, 'I want to do something more like that,' then I'm sure the people paying for it would be like, 'No! You can't do that! We want it like the other one with all the creatures!' I always thought of Star Wars as the story of two slaves [C-3PO and R2-D2] who go from owner to owner, witnessing their masters' folly, the ultimate folly of man... I thought it was an interesting idea in the first two, but it's kind of gone by Return Of The Jedi.
Don't forget Fincher actually got one of his first jobs working in movies on Return of the Jedi (and you can hear him talk more about that below). He's obviously a fan of the series, but he's also a very demanding auteur. That first thought, "I don't know what Disney-Lucasfilm will be like," is basically him saying he wouldn't have full control. Which is true. And that's the primary reason why we'll probably never see a Fincher Star Wars movie.
Here's the director talking about working on Star Wars. Do you think a David Fincher Star Wars 7 would work?