William Shatner Confirms 'Star Trek 3' Offer, Roberto Orci Responds To Haters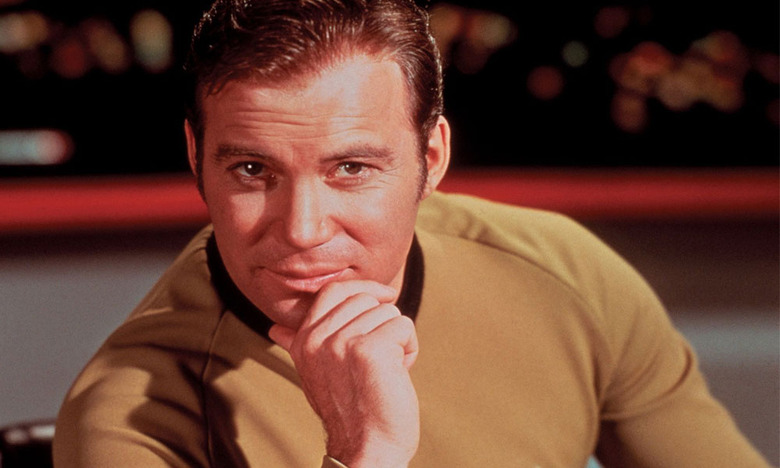 Just days after word spread last week that Roberto Orci wanted William Shatner for Star Trek 3, the actor took to Twitter to deny, deny, deny. But now, just days after that, Shatner has changed his tune completely.
During an appearance at Wizard World Nashville Comic Con this weekend, Shatner admitted that he'd gotten the call from J.J. Abrams about Star Trek 3 — and also that he'd promised Abrams he wouldn't tell anyone, not even his wife. Well, so much for that mystery box.
Hit the jump to read the latest on the William Shatner Star Trek 3 offer, plus Orci's Shatner-inspired response to the haters. 
As reported by ComicBook.com, Shatner told the Wizard World Nashville crowd that while he was in Australia a few weeks ago, he'd received a call from Abrams in London. According to Shatner, Abrams said, "I'm calling because the director of Star Trek, the next movie, has had an idea where you might be involved, so I'm calling to find out whether you would be interested."
Shatner told Abrams, "It depends on what you do with the character, but I would be delighted." He then promised Abrams he'd stay quiet... but things didn't go quite as planned.
[I told Abrams,] 'I won't even tell my wife. I won't tell anyone. I wouldn't do that, JJ.' I get back from Australia and it's all over the Internet, that the director held an interview and said they wanted Shatner and Nimoy to be in the next movie. I thought, I bet you JJ'ss frothing at the mouth at this point. So the news is out that they have an idea that they want Leonard and myself. They might want Leonard and myself. I don't know what to do with it. How do you get me fifty years later into the movie [...] I know it's science fiction, but even I couldn't come up with an idea.
To be fair to Shatner, he did try to keep the potential cameo under wraps. Last week, he tweeted: "I don't know anything about the current gossip. Nobody has contacted me. Right now it's just rhetoric to cause hype." But now that the cat is out of the bag, it seems he sees no point in continuing to lie about it.
Meanwhile, Orci's been fending off critical fans who'd rather he didn't try and put his stamp on the franchise.
But Shatner had some advice for him on how to deal:
Or, in the immortal words of Taylor Swift, "haters gonna hate, hate, hate, hate, hate."
Watch the relevant portion of Shatner's Wizard World Nashville Comic Con appearance below:
[Additional source: Comic Book Movie]