See A New 'Birdman' Poster And Images
As we get into the full swing of the fall movie season, one of the films we're most interested in is Birdman, from Alejandro González Iñárritu, also the director of Amores Perros and 21 Grams. We've already seen some head over heels reviews of the movie thanks to early festival appearances. Now there's a great new Birdman poster, which reminds us of the film's subtitle: Or (The Unexpected Virtue of Ignorance). Check out that one-sheet along with a batch of new Birdman images below.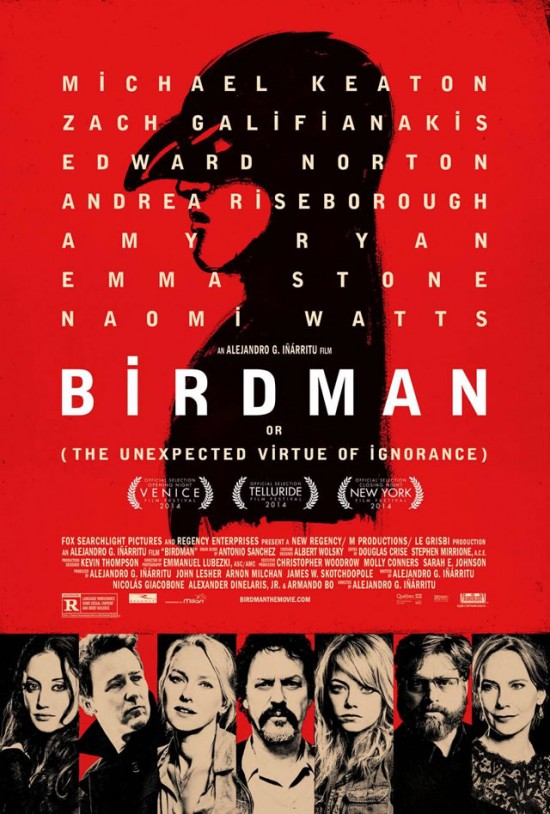 New Birdman Poster
Birdman limited on October 17, and for right now the official website BirdmanTheMovie.com, offers quite a deep glimpse at the film and related images. Poster via Vulture.
BIRDMAN or The Unexpected Virtue of Ignorance is a black comedy that tells the story of an actor (Michael Keaton) – famous for portraying an iconic superhero – as he struggles to mount a Broadway play.  In the days leading up to opening night, he battles his ego and attempts to recover his family, his career, and himself.