'Stretch' Trailer: Joe Carnahan's New Film Confirmed For October Digital Release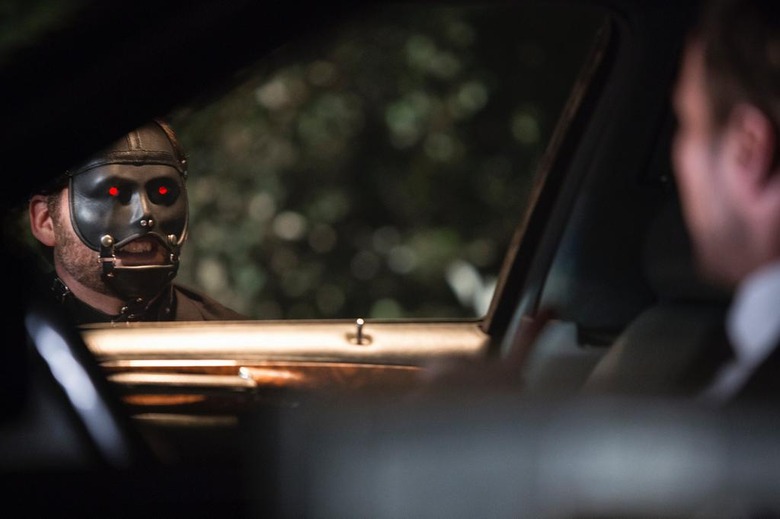 The story of Stretch, a colorful thriller from director Joe Carnahan (The Grey) has turned into quite a saga. Carnahan shot the $5m film last year, with Patrick Wilson as a limo driver who is in serious financial trouble, and appearances from James Badge Dale, Chris Pine, Ed Helms, Jessica Alba, and Norman Reedus. Universal scotched its original release plan for the film, but has now formally set an October 7 digital release date, and a VOD debut to follow. With those dates comes a great Stretch trailer, which you can see below.
Stretch Trailer
That's a solid trailer that looks like it represents a film that is a lot more expensive than the under-$5m budget Carnahan had to work with.
Wilson has a great energy, and there's that terrific supporting cast to liven things up further. Carnahan has said that the film is pretty out there, and that combined with the low budget may have something to do with Universal's trepidation over the movie. Because we live in a time when studios are more nervous about cheap films than expensive ones. (And a theatrical rollout for Stretch would have cost several times more than the film itself.)
And here's a whole playlist of clips and behind the scenes bits from Joe Carnahan himself.
Stretch hits Amazon and iTunes on October 7, with the VOD debut set for a week later, on October 14. Trailer via EW.