Exclusive: TCL Chinese Theater IMAX To Install 70mm Projector For Christopher Nolan's 'Interstellar'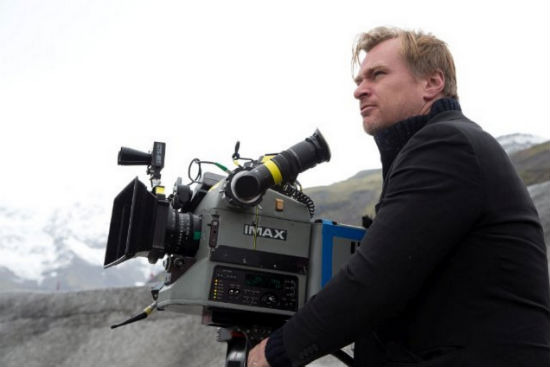 Christopher Nolan is such a big draw and an advocate for IMAX, the company is going above and beyond for his latest feature. /Film has exclusively learned IMAX will be specially installing a 15perf/70mm film projection system inside the company's flagship TCL Chinese Theater IMAX in Hollywood, CA, just for Interstellar.
Normally, the theater uses an IMAX xenon dual digital projection system, but Nolan wants Interstellar projected on IMAX film wherever possible. IMAX officials have confirmed they're doing this specifically for this film, in this important location. Read more about the Interstellar IMAX 70mm projection below.
Interstellar opens to the public on November 7 but will have its world premiere before that. There's a strong chance it'll be at the TCL Chinese Theater IMAX, but we were unable to confirm that detail.
IMAX has earmarked the TCL Chinese Theater IMAX as one of their biggest and most important locations, and next year it'll be one of the first to have their revolutionary laser projection systems. Moving from the current digital projection back to old film projection might seem a technological step back, but fans have definitely made their voices heard about seeing Interstellar in IMAX. Making Nolan happy doesn't hurt, either.
Los Angeles fans will also have the opportunity to see Interstellar in 70mm IMAX at the Universal City location, but that one doesn't have the history and gravitas of the Chinese.
Reports say Interstellar is near three hours long but we don't yet know how much of that is in full-screen IMAX. It's probably a lot, as Nolan's last film, The Dark Knight Rises, had almost a third of its run time in IMAX. That was a step up from The Dark Knight before it. We don't know for sure yet, but it's a good assumption that ratio will go up even more this time.
We'll have more on this fun development next week. For now though, start planning you Los Angeles Interstellar IMAX screenings accordingly. When tickets go on sale, they'll do so at this link.
IMAX will post a full list of 70mm Interstellar IMAX theaters in the coming weeks.