'Big Hero 6' Trailer Rounds Up The Whole Gang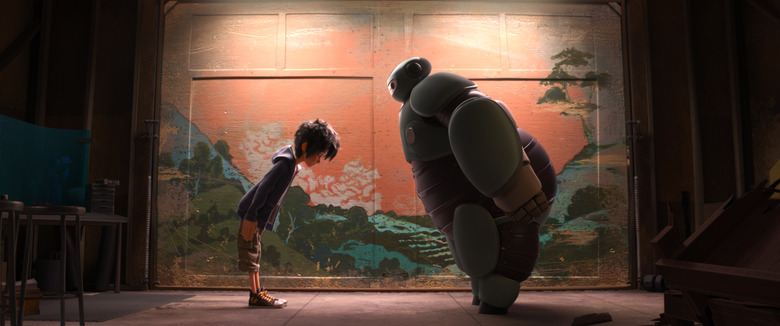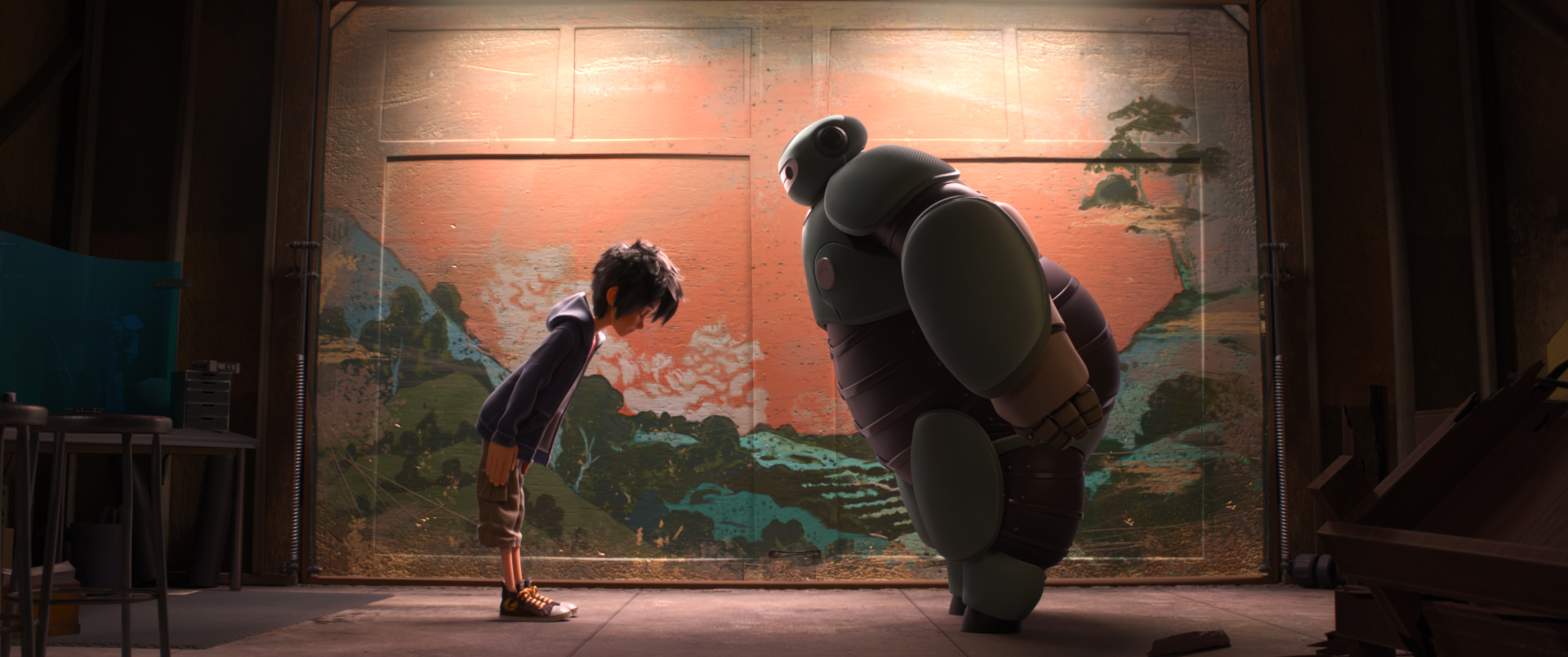 As we head into the final quarter of the year, Disney is bringing us one last Marvel movie. Big Hero 6 is the venerable studio's first animated Marvel adventure, which means it's the film we've been waiting for pretty much since the moment Disney bought Marvel.
Ryan Potter leads the voice cast as young robotics prodigy Hiro Hamada. When his hometown, the futuristic city of San Fransokyo, is threatened, he assembles a superhero team to save the day. Scott Adsit, Jamie Chung, Damon Wayans Jr., Genesis Rodriguez, and T.J. Miller also star. Watch the new Big Hero 6 trailer plus some more images after the jump.
The new promo offers a better look at the entire team than the earlier Big Hero 6 trailers did. More and more, though, it's looking like the real star of the show is Baymax. He gets the most screen time and the best lines here. So far, he looks like the most lovable gentle giant to storm our screens since Groot won our hearts in Guardians of the Galaxy. Which was actually just a few weeks ago, come to think of it, but you get my point.
Directed by Don Hall and Chris Williams, Big Hero 6 opens November 7.
From Walt Disney Animation Studios, the team behind "Frozen" and "Wreck-It Ralph," comes "Big Hero 6," an action-packed comedy-adventure about the special bond that develops between Baymax (voice of Scott Adsit), a plus-sized inflatable robot, and prodigy Hiro Hamada (voice of Ryan Potter). When a devastating event befalls the city of San Fransokyo and catapults Hiro into the midst of danger, he turns to Baymax and his close friends adrenaline junkie Go Go Tomago (voice of Jamie Chung), neatnik Wasabi (voice of Damon Wayans Jr.), chemistry whiz Honey Lemon (voice of Genesis Rodriguez) and fanboy Fred (voice of T.J. Miller). Determined to uncover the mystery, Hiro transforms his friends into a band of high-tech heroes called "Big Hero 6."