New 'Inherent Vice' Image Reveals Reese Witherspoon As Penny Kimball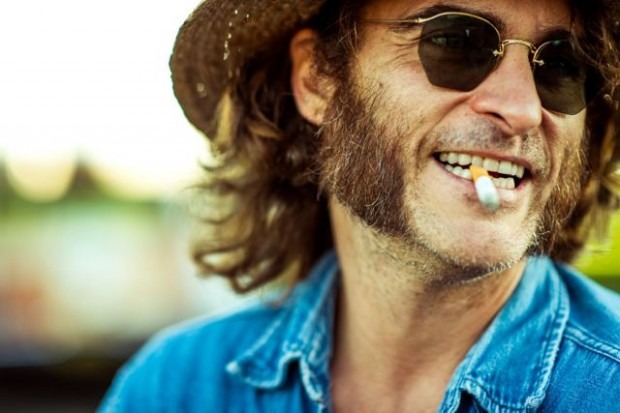 Paul Thomas Anderson's Inherent Vice features some very colorful characters, and to fill them out he's hired some immensely talented actors, including Joaquin Phoenix, Benicio del Toro, and Josh Brolin.
One we haven't seen much of yet is Reese Witherspoon, who plays Penny Kimball. That changes today with a brand-new image. Get your first look at Witherspoon in Inherent Vice with her giant 1970 hair after the jump.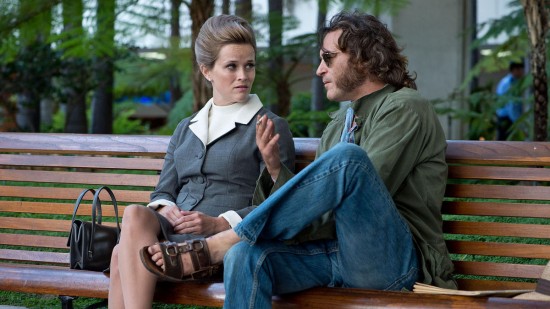 In Thomas Pynchon's original book, Penny is a deputy DA who sleeps with and does drugs with Doc (Phoenix). She's not quite like him, however; she's described as a "nice flatland chick, out in search of secret hippie love thrills." Her job makes her potentially helpful to private eye Doc, but he doesn't entirely trust her.
It definitely looks like a different kind of role for Witherspoon, who has an interesting few months coming up. In addition to Inherent Vice, she'll appear in The Good Lie and Wild.
Inherent Vice will have its world premiere at the New York Film Festival on October 4 before making its way to U.S. theaters on December 12. Jena Malone, Owen Wilson, and Katherine Waterston also star. Here's the official synopsis:
"Inherent Vice" is the seventh feature from Paul Thomas Anderson and the first ever film adaption of a Thomas Pynchon novel. When private eye Doc Sportello's ex-old lady suddenly out of nowhere shows up with a story about her current billionaire land developer boyfriend whom she just happens to be in love with, and a plot by his wife and her boyfriend to kidnap that billionaire and throw him in a looney bin...well, easy for her to say. It's the tail end of the psychedelic `60s and paranoia is running the day and Doc knows that "love" is another of those words going around at the moment, like "trip" or "groovy," that's being way too overused – except this one usually leads to trouble. With a cast of characters that includes surfers, hustlers, dopers and rockers, a murderous loan shark, LAPD Detectives, a tenor sax player working undercover, and a mysterious entity known as the Golden Fang, which may only be a tax dodge set up by some dentists... Part surf noir, part psychedelic romp – all Thomas Pynchon.