Ridley Scott Hints Xenomorphs Won't Be Part Of 'Prometheus 2;' Talks 'Blade Runner 2'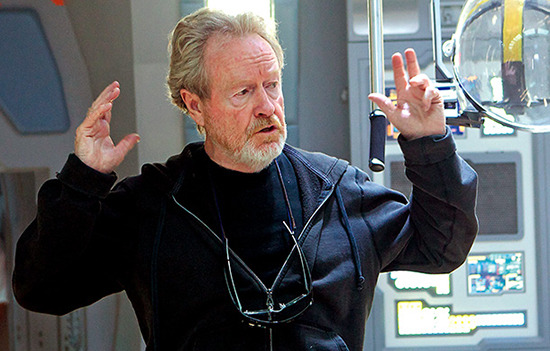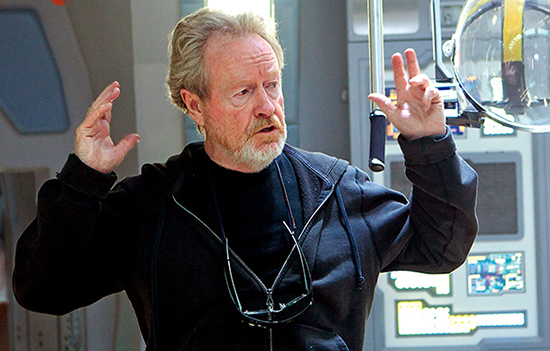 Ridley Scott has one of the best problems you can have in Hollywood. He's got a number of projects in development that he desperately wants to make, and which financiers want to fund. The problem is, he's just one man, and the second he commits to a project, others get moved back.
After releasing Prometheus in 2012, we already knew he was looking at making a sequel to that, as well as a sequel to Blade Runner. Neither project has happened yet, with the director instead making The Counselor, Exodus: Gods and Kings, and now The Martian. In a new interview, Scott makes it sound like either Prometheus 2 or Blade Runner 2 could be next, and he hints that the xenomorphs from the Alien franchise won't play a part in the former. Read the Prometheus 2 xenomorph quotes and more below.
Scott was talking to Yahoo about his new movie, Exodus, when they asked about the sci-fi sequels. First, Scott revealed he last talked to Ford about Blade Runner 2 the evening before he got hurt on the set of Star Wars Episode VII. Then he said this about the project:
It's on the charts. I can't say when that would be yet, because of [Ford's] thing with 'Star Wars'. It's a sequel – it's what happens next. It's quite surprisingly clever.
Talking about Prometheus 2, he said something similar about the status:
Right now, as we speak, it's being written. I've had 15 drafts evolving. I definitely want to do that again because I really enjoyed doing 'Prometheus.'
Quick note. Scott's said "It's being written" about Prometheus 2 for years, now which makes sense after the "15 drafts" comment. Anyway, he then was asked about the very mixed reactions to the first film, and went off a bit on how and why the film was different from the Alien franchise:
The beast is done. Cooked. I got lucky meeting Giger all those years ago. It's very hard to repeat that. I just happen to be the one who forced it through because they said it's obscene. They didn't want to do it and I said, 'I want to do it, it's fantastic'. But after four, I think it wears out a little bit. There's only so much snarling you can do. I think you've got to come back with something more interesting. And I think we've found the next step. I thought the Engineers were quite a good start.
Some sites are reporting this is Scott saying the xenomorphs aren't in Prometheus 2. I think he definitely hints at that with the "snarling" comment, but I think it's more than that. I think Scott is now looking at Prometheus, and its eventual sequel, as a totally different beast altogether, rather than a direct prequel to Alien. "The beast is done. Cooked," likely means they've already set the path for these films and we probably won't see xenomorphs in any of them. Even though the last one ended with something similar. It's a vague quote no matter way.
How do you interpret Scott's quote? Do you want to see him make either of these films more than the other?