'Annabelle' Writer Working On Dan Trachtenberg's Time Travel Heist Movie 'Crime Of The Century'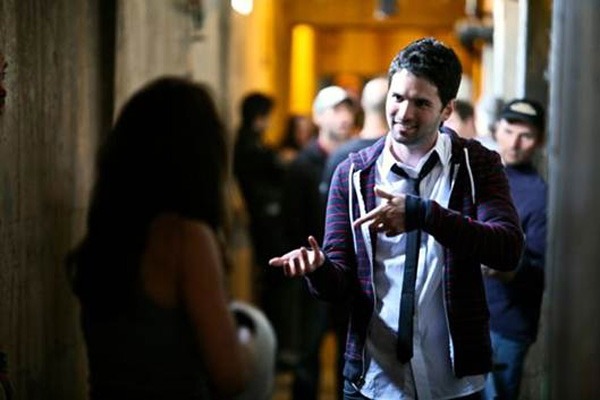 Following the viral hit of the short film Portal: No Escape, Universal Pictures and screenwriter-turned-producer Chris Morgan (Wanted, Fast Five, 47 Ronin) quickly acquired Dan Trachtenberg's  time travel action heist film Crime of the Century. Trachtenberg has been actively developing the idea into a movie since the 2011 acquisition with screenwriter Daniel Kunka (12 Rounds), while trying to get a Y: The Last Man movie adaptation off the ground at New Line and finally getting a greenlight with the mysterious Bad Robot film Valencia.
Now it seems like the heat is back on at Universal to get Crime of the Century into production, and the studio has hired screenwriter Gary Dauberman, who recently wrote The Conjuring spin-off Annabelle for Warner Bros. Find out more about the project and the new Crime of the Century writer, after the jump.
Dauberman has been active polishing a lot of scripts recently (uncredited), including Into the Storm, Watching Hour and the latest installments of Nightmare on Elm Street and Final Destination. Dauberman broke in by selling his spec script Burst, about a group of people holed up in a remote lodge during a blizzard who "must figure out a way to survive after they begin spontaneously bursting", to producer Sam Raimi and director Neil Marshall (The Descent).
Not much is known about the project, but the story revolves around a high-octane heist with a science fiction twist: a group of thieves using time travel to pull off "the crime of the century". I know more about the story and lets just say this is just the tip of the iceberg — its an incredible concept, which is why Universal bought it almost entirely on the idea alone.
Some of you might recognize Trachtenberg from his appearances on the /Filmcast. More people know Dan from his popular internet television show the Totally Rad Show. Trachtenberg has been directing commercials for the last few years, slowly working towards his feature film directorial debut.
He directed a horror short film "More Than You Can Chew" for Black Box TV and a spec short film based on the video game Portal titled Portal: No Escape which was seen by almost 15 million people and became the #2 highest rated video of all time on YouTube's Film and Animation section. If you havent seen both films, I highly recommend you check them out now. The two short films catapulted Trachtenberg into meetings all around town, and his first project to get purchased was Crime.