Lady Gaga Coming To "Panoramic Theater Experience" Barco Escape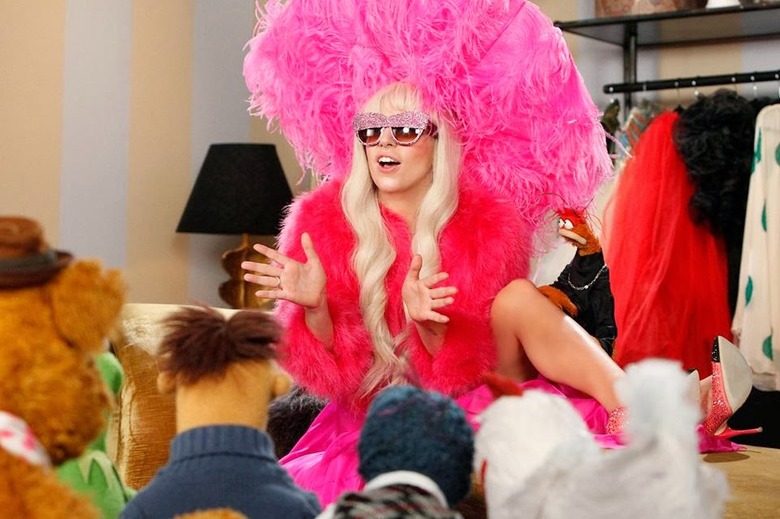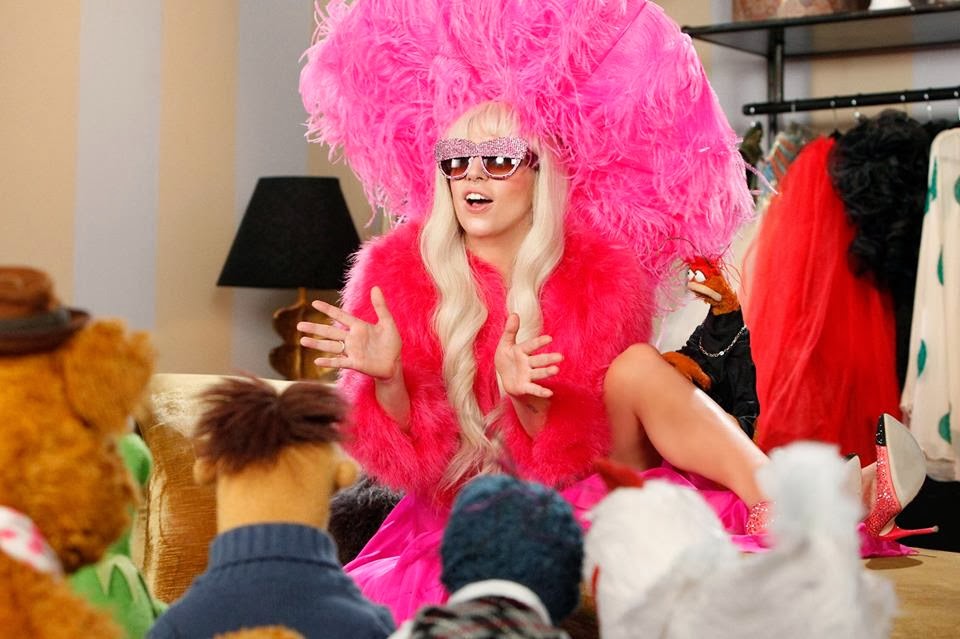 The latest attempt to enhance your theatrical movie experience is already expanding. Last week, Peter and I told you all about Barco Escape, a new theatrical innovation that expands the normal movie screening with extensions on each side of the main screen. The result is a huge panoramic experience unlike anything you can see anywhere else. Barco Escape us currently playing at only five theaters in the U.S. with The Maze Runner, but the company has just announced one of its next events.
Barco Escape has specifically filmed a concert featuring Lady Gaga and Tony Bennett in the format and will debut it in early 2015. Read more about the Lady Gaga Barco Escape concert below.
The LA Times broke the news of the Barco Escape concert presentation. Barco filmed a recent concert Gaga and Bennett performed at the Grand Palace in Brussels to promote a new album, 'Cheek to Cheek,' from the unlikely duo.
As mentioned, Barco Escape is currently only in five theaters in the US, which are listed below. There's no word if more screens will be added before the Lady Gaga/Tony Bennett concert is finished in the format. But the odds are, if you want to see it, you'll be able to here:
Cinemark 18 & XD at the Promenade at Howard Hughes Center in Los Angeles
Cinemark Paradise 24 & XD in Davie, Florida
Cinemark Legacy Theatre & XD in Plano, Texas
Cinemark at Seven Bridges and Imax in Woodridge, Illinois
Cinemark's Redwood Downtown & XD in Redwood City, California
Peter and I reviewed Barco Escape in the below video blow, and you can see some pros and cons of the system below that. For more, visit our original story.
Barco Escape Pros:
A unique, immersive, irreplaceable theatrical experience.
Just the beginning of a growing technology.
In this iteration, can pretty much be retrofitted into any theater.
Fantastic potential to expand the scope of a filmmakers vision.
Every seat in the theater gives a different experience.
Barco Escape Cons:
At least now, none of the theaters are customized to Escape so the screen angle is a little constrictive.
Only a very small percentage of the movie is formatted (this will probably change over time)
Filmmakers are generally not part of the process.
Graphics not 100% fully integrated.
Light from main screen reflects off side screens when not in use which can be somewhat distracting