Viral Video For 'X-Men: Days Of Future Past' Blu-Ray Warns Of Mutant Takeover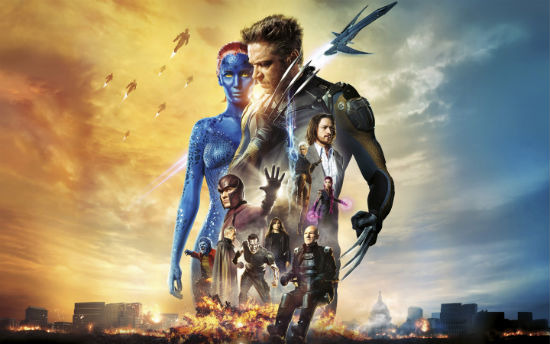 Fox is continuing the X-Men franchise with X-Men: Apocalypse, for which Bryan Singer will return to direct. That film isn't set for release until May 2016, but the blu-ray release of this year's X-Men: Days of Future Past provides Fox with a prime opportunity to launch viral promotions that expands the world seen in the X-Men films, and possibly begins to link them together. Check out a four-minute Days of Future Past viral video below, and get links to a couple websites that represent organizations claiming to work for the benefit of mutantkind.
The video below was pointed out by the official X-Men movies twitter account, and THR has more info on the two viral sites.
Would mutants be dangerous to society? See the propaganda here. http://t.co/y1N325Nm9b #XMen #MutantTruth pic.twitter.com/40Qu45BG5j

— X-Men Movies (@XMenMovies) September 23, 2014
It's unfortunate that video is fairly dull, but we'll see how this all plays out, and whether it connects to X-Men: Apocalypse. As far as we know that film will be set in the '80s, so at this point we don't know how this more modern info fits in.
You can explore more at two new websites, Tandem Initiative and M-Underground. Each represents an organization which claims to represent mutants, though each has a different approach. Tandem takes the scientific angle, but could be more like a ploy to gather data on mutants. The video above comes from M-Underground, which says that "the only 'mutant threat' is that which threatens mutants."
There's also this note, which suggests fans of Quicksilver's great sequences in Days of Future Past will have something to enjoy in the coming days.
also, I've seen some of the other viral stuff coming for X-MEN in the coming week and it's pretty cool. Some of it involves Quicksilver

— Steven Weintraub (@colliderfrosty) September 24, 2014
Days Of Future Past hits disc formats on October 14, with an extended cut expected in 2015, and X-Men: Apocalypse arrives on May 27, 2016.