See Adrianne Palicki As Bobbi Morse In 'Agents Of SHIELD'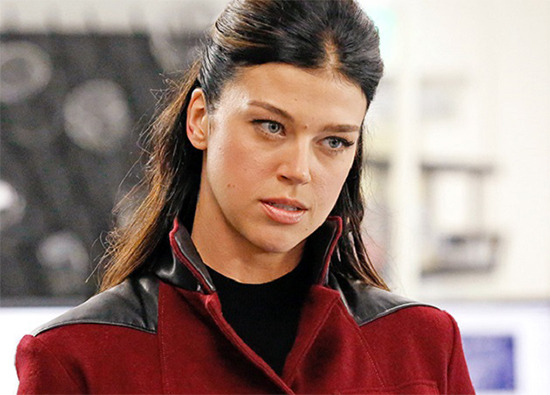 Marvel's Agents of SHIELD returned to television last night with its season two premiere. The show featured looks at a few new characters such as Isabelle Hartley (Lucy Lawless) and Carl "Crusher" Creel, aka the Absorbing Man (Brian Patrick Wade), along with returning agents and a few guests from the film side of the Marvel universe.
One new character who will appear this season is Bobbi Morse, often known as Mockingbird, played by Adrianne Palicki. She won't show up until late October, but we've got the first look at her below, along with a surprising bit of information about the character's allegiances.
EW has the image of Adrianne Palicki as Mockingbird alter-ego Bobbi Morse: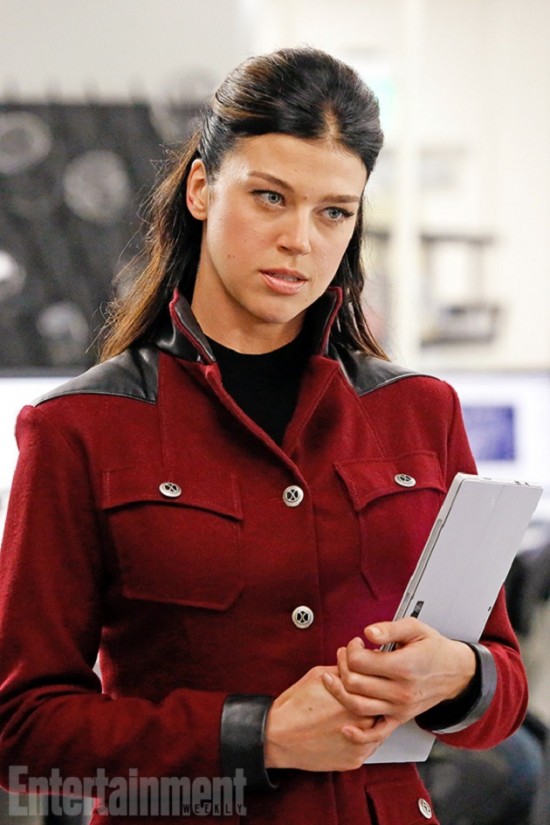 In comics pages, Morse is a highly trained SHIELD agent who takes on the Mockingbird alter-ego, eventually becoming a member of the West Coast Avengers. She has also been romantically linked to Hawkeye, but don't assume that means we'll see Jeremy Renner on the show.
So, that being the case, it's this info which is surprising. (Possible spoilers ahead, though given that this is an official info release, you can probably read on in safety.)
Courtesy of ABC, here's your first look at Palicki as Bobbi Morse, the head of Hydra Security and the future Mockingbird. But will she be friend or foe to Coulson and S.H.I.E.L.D.? The Mockingbird part suggests friend, but the Hydra part...things might get complicated.
Some stories featuring Morse involve her tracking down corrupt SHIELD agents, and the note about her role in Hydra could play into that. But frankly, at this point, we have no idea how the story is going to flow.
Palicki will appear in the October 21 episode, "A Hen in the Wolf House."